After calling off her wedding, a lady is now attempting to sell her N10.2 million engagement ring on Facebook.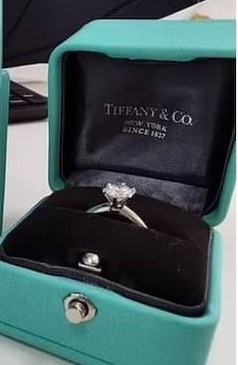 In a post she made on Facebook marketplace, the Australian woman wrote that since her wedding had been canceled for "obvious reasons", she would be selling the expensive Tiffany & Co ring at a lower price.
Article content continues below;
More Articles
The lady who decided she would have no use of the ring and placed an advertisement on Facebook to sell it, stating that the ring's condition is "close to brand new".
In her words "Selling this for obvious reasons. I do, now I don't. Compare to current Tiffany pricing of a 1.0 Carat ring at $23,600, I am letting go of this beauty at $18,500. Condition is close to brand new – never worn".
We are committed to helping you with your research and making sure you are updated with the latest information, so leave us your email below to be the first to know when shit happens.
Subscribe to the latest information on Son Media!