A young lady identified as Vanessa Jules has been left devastated after she found out that her boyfriend had Impregnated her mother and wiped her accounts.
In a video she shared on TikTok, Vanessa revealed how the incident had happened while she was in Mexico for a girl's trip with her friends.
Article content continues below;
More Articles
While she was still in Mexico, she'd called her mother who was in America just to know how she was and she noticed her mother was bothered about something.
After pleading with her mum to share what was bothering her, her mum told her she was pregnant. At first Vanessa was excited about it and enjoyed knowing that she would be getting a younger sibling, even going as far as to tease her mum with names for the baby.
Her mum later told her while on the call that the baby belonged to her boyfriend. Hearing the news, Vanessa was stunned, ended the call with her mum and went ahead to block both her boyfriend and mum.
Vanessa went back to America and went to the apartment she shared with her now ex-boyfriend and got her friends to help move some of her things.
She stayed with her friend for a couple of weeks and when she decided to go back for the rest of her things, she realized that he had taken all her belongings and cleared her accounts.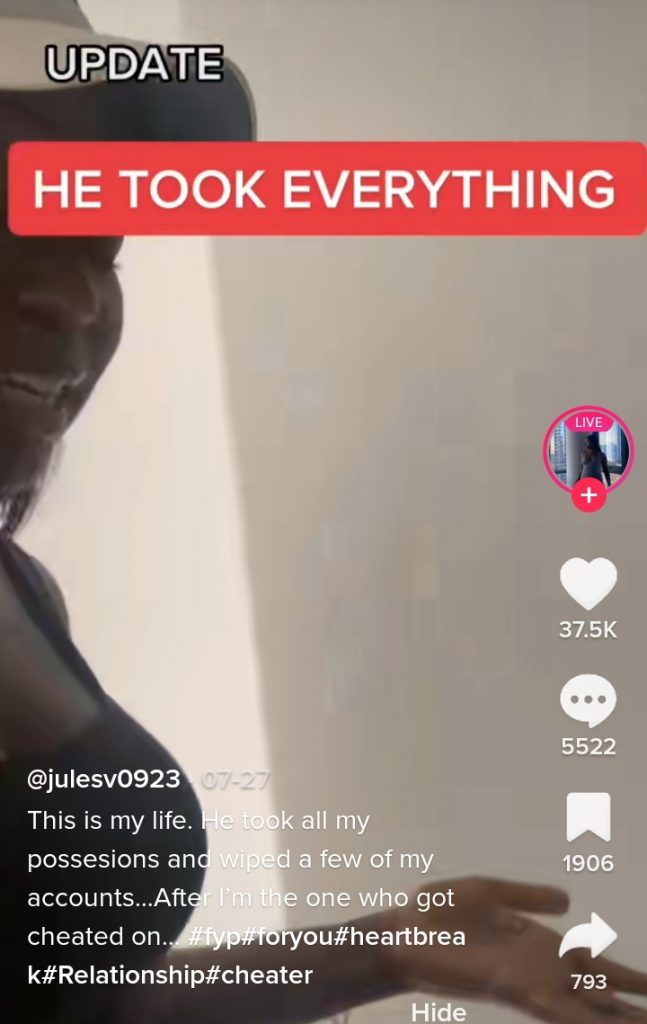 When she was finally able to contact him, he told her he had done it so she would talk to him and then begged her to come back so they could start again. She threatened to have him arrested and then he returned her belongings but not her money.
Vanessa chose to let him be and then got a new apartment.
She's now living alone and trying to heal.
Don't miss out! Know when next we publish, click on the button below;
You can also subscribe to our newsletter below, we never spam.