After subjecting Paris Saint Germain to a flawless display of dominance in both legs of the Champions League Semi-Final, Manchester City has now reached their first ever Champions League final final.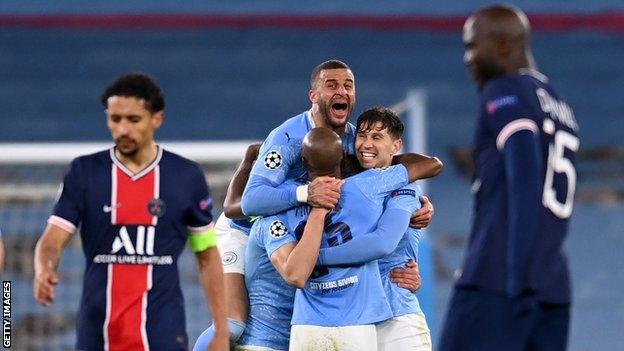 The second leg which was played at the Etihad, saw City increase their aggregate lead from 2-1 to 4-1, as PSG failed to score a single goal, while Riyad Mahrez came through and scored a brace for City.
PSG on the other hand was dealt a bad hand, as their main striker Kylian Mbappe was sidelined due to an injury and Neymar was Successfully held down by City's defence.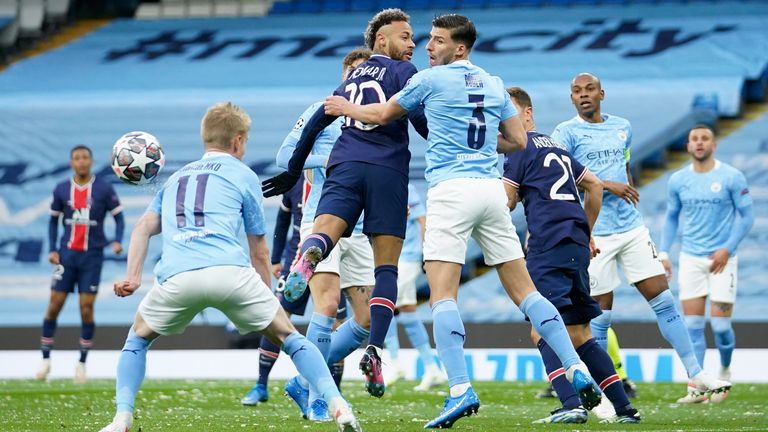 Despite their challenges, PSG managed to still put up a good show and even had an early chance at goal, but lost it when the penalty awarded to them was overturned correctly. 
Article content continues below;
More Articles
Unfortunately for the French club, their woes came to its climax when Angel di Maria was issued a red card for another senseless tackle on Fernandinho, after a scuffle on the touchline.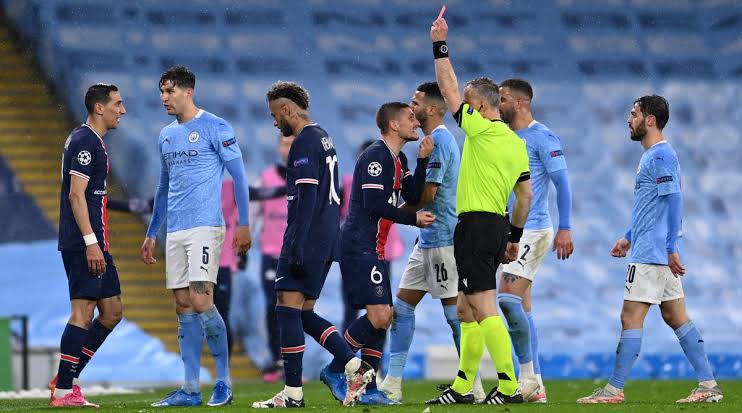 Speaking in an interview after the match, Victorious Pep Guardiola said the win against PSG and Qualification to the final is "remarkable" and his five years in charge of Man City"now makes sense".
Don't miss out! Know when next we publish, click on a button below;
You can leave us your email below and we will take care of the rest, we don't send spam.