Leicester City has put a disappointing end to Chelsea's FA Cup race this season, as they defeated the blues 1-0 to lift their first FA Cup Trophy at Wembley on Saturday night.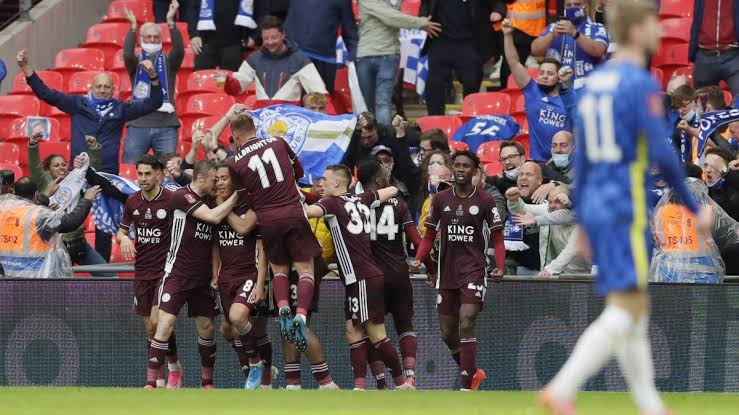 Leicester took the lead in the 63rd minute of the match, when Youri Tielemans struck a powerful, right footed shot from 25 yards that flew past Kepa into the top right corner.
The goal sent Wembley into a wild uproar, as thousands of Leicester fans who were present in the stadium went berserk with joy, and Leicester's manager Brendan Rogers, who obviously couldn't contain his happiness, went running down the touchline in celebration.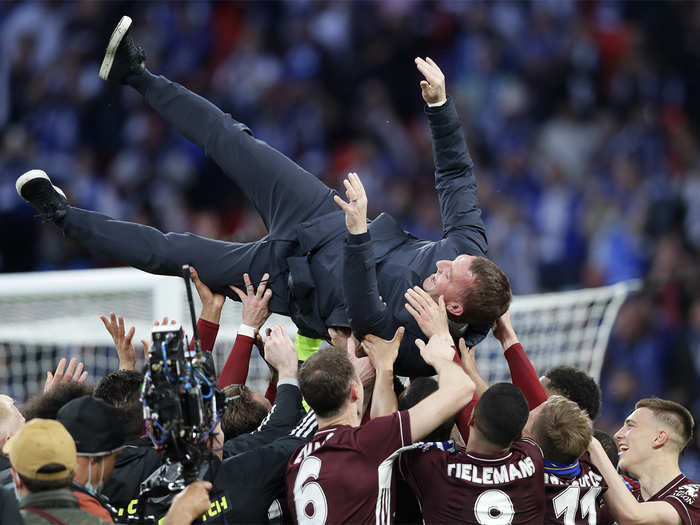 Speaking at a post match Interview, Rogers said "It is such an amazing feeling, in particular as a British coach, I have grown up watching this all my life and to be eventually be here and be a winner in the FA Cup is special.
"I knew we had prepared very well. The players have shown through the season they can fight, have quality and have a desire to win. We were playing against the Champions League finalists, with quality and the level they have been at. But I thought tactically we were brilliant."
Article content continues below;
More Articles
Chelsea on the other hand seems to be having a serious case of bad luck which started from their 1-0 loss to Arsenal in the premier league, after which Thomas Tuchel claimed to be in "angry mode".
If he was angry before, he would be downright furious now -and he did look furious throughout the final against Leicester- as the blues have now lost 2 important matches, and they would be hoping to rapidly fix things before they face Leicester on Tuesday, to battle for a premier league top 4 finish spot.
Don't miss out! Know when next we publish, click on a button below;
You can leave us your email below and we will take care of the rest, we don't send spam.