Lionel Messi international goals
Argentina and PSG forward Lionel Messi has been a popular figure in the football world for almost 2 decades now.
Messi made his debut international appearance for Argentina on August 17th, 2005.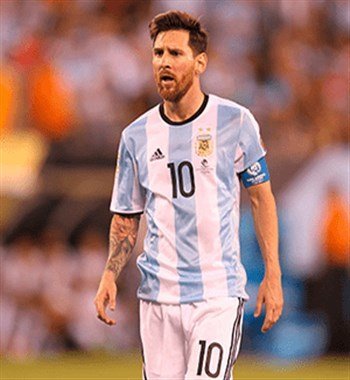 Since then, he has scored 80 goals in 159 international appearances which makes him Argentina's highest goal scorer.
Lionel Messi is also the South American male footballer with the most goals, after surpassing Pelé's 77 goals with a hat-trick against Bolivia in September 2021.
The 7 time Ballon D' Or winner has a career that only one other player in football history can rival, and today, we'll be checking out some of his achievements.
Lionel Messi international goals
With 778 senior goals, 34-year-old Messi isn't a stranger to breaking old records and setting new ones.
Lionel Messi started his rise to fame in 2005 when he joined Barcelona's senior team.
Since then, he has scored hundreds of goals, won trophies, set records, and achieved a lot of success.
Currently, Messi is the second-highest goalscorer of all time with 778 goals (23 goals away from Ronaldo).
Its Not Only Goals For Lionel Messi
Besides scoring a lot of goals, Lionel Messi is also known for regularly assisting his teammates score goals.
He currently holds the record for the highest number of goal Assists in the world with 357 assists.
Messi also has 7 Ballon D'or titles-the highest for a single player-, 1 FIFA World Player of the Year title, 1 FIFA Best Male Player Of The Year title, and one FIFA World Cup Golden Ball.
Want to see a more extensive and complete list of Messi's achievements, awards and records click here.
Article content continues below;
More Articles
Don't miss out! Know when next we publish, click on the button below;
You can also subscribe to our newsletter below, we never spam.