Liverpool's defender Virgil Van Dijk, who sustained an injury on Saturday following a tackle from Jordan Pickford, is in need of surgery to treat the anterior cruciate ligament(ACL).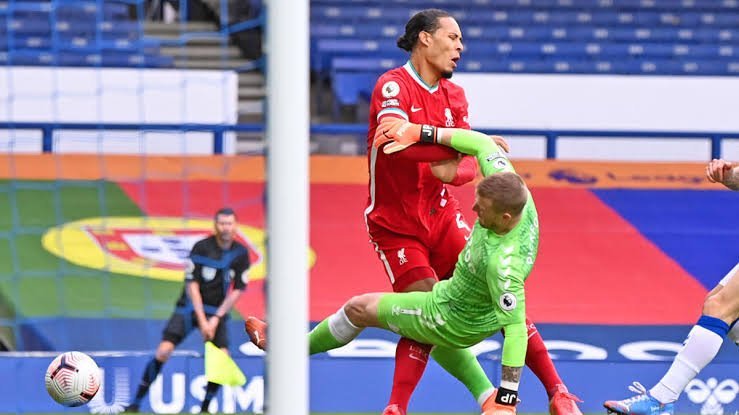 The 29 year old had to be taken off the picth in the first half due to the injury and it is now uncertain how long the Netherlands international would need to recover.
However, the surgery hasn't been scheduled and sources within Anfield have refused to cancel out the defender for this season as they hope his recovery wouldn't take too long.
Van Dijk joined Liverpool January 2018 for £75m and has appeared on every league fixture for the reds since then.
He was very instrumental to the club in 2019 when they won the UEFA Champions League and Club World Cup.