Liverpool seems to be on a row, as the reds dish out another 4-0 masterclass to yet another Premier league club, Southampton, on Saturday.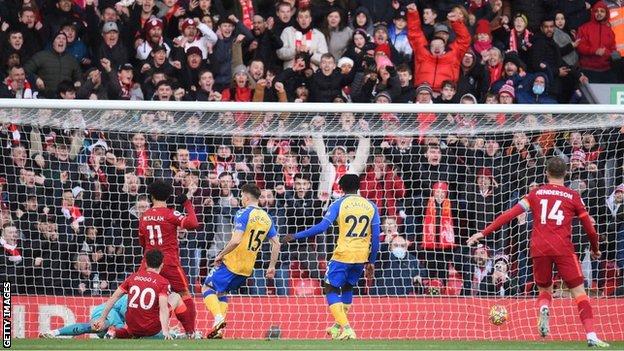 This 4-0 shocker against Southampton comes exactly 7 days after Liverpool subjected Arsenal to a 4-0 horror at Anfield last Saturday.
Diogo Jota was again the marksman, as he scored an early opener in the second minute of the game, and then added another 30 minutes later to put Liverpool 2 goals ahead.
With the ice being broken and properly thawed, Liverpool went wild on Southampton, and Thiago Alcantara added the 3rd goal to the tally in the 37th minute, before Liverpool fans had even stopped celebrating the second.
Unfortunately for Southampton, Liverpool just couldn't resist the urge to add a fourth goal, and Virgil van Dijk satisfied that urge when he added the fourth and final goal in the 52nd minute.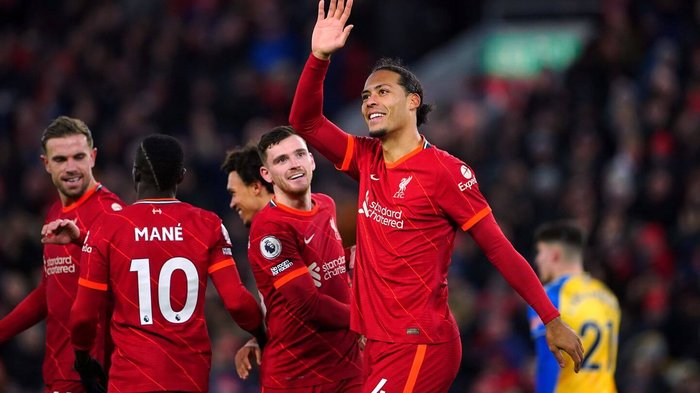 Liverpool have now hit a milestone of 700 goals since Klopp arrived at Anfield and have also usurped Man City by 2 points to claim the number 2 spot on the League table.
They have also become the first top-flight team in English football to score at least 2 goals in 17 straight matches across all competitions.
The Reds would now be looking to extend their winning streak when they face Wolves next Saturday.
Don't miss out! Know when next we publish, click on a button below;
You can also subscribe to our newsletter below, we never spam.