"One man's trash is another man's treasure", this saying has been proven in the case of Eric, a man who saw beyond what was in front of him. He managed to build the first ever floating hotel using trash.
After his migration to Ivory coast in Africa, Eric began his search for an opportunity instead he found hundreds of plastic bottles on the bank of the beach, while an average citizen would have overlooked it, he chose to pick up those bottles and invent something with them.
He picked up 800k plastic bottles and used them to make a floating hotel which he furnished with household items including Wi-Fi and air condition.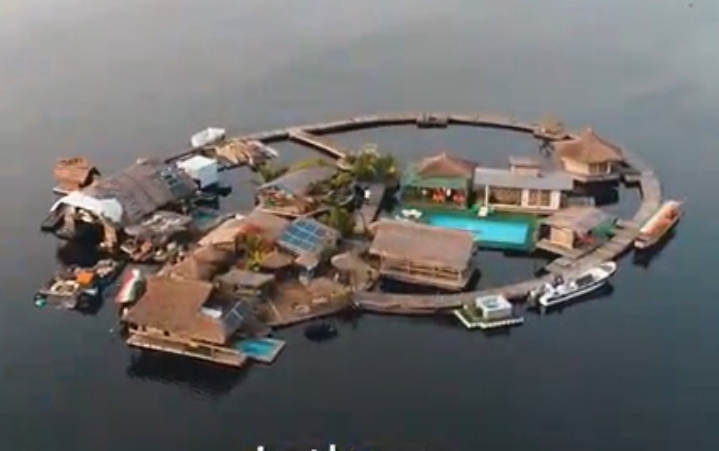 The hotel boasts of a restaurant, pool, wifi and karaoke bar.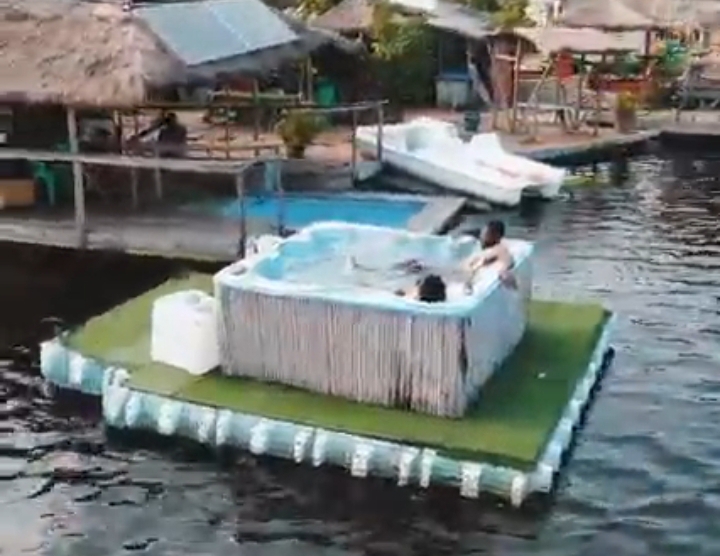 The hotel was built with wood as well and can be moved from one location in the sea to another upon guests requests.
Article content continues below;
More Articles
The hotel is doing really well as it had been able to record an average of 100 persons every week and the rent is $100 (N40k) per night.The hotel owner is still gathering more bottles as he is planning to build more hotels using the same method.
Don't miss out! Know when next we publish, click on the button below;
You can also subscribe to our newsletter below, we never spam.