Manchester City has secured a stunning 1 goal lead over PSG in the first leg of their Champions League Semi-final clash which took place in France.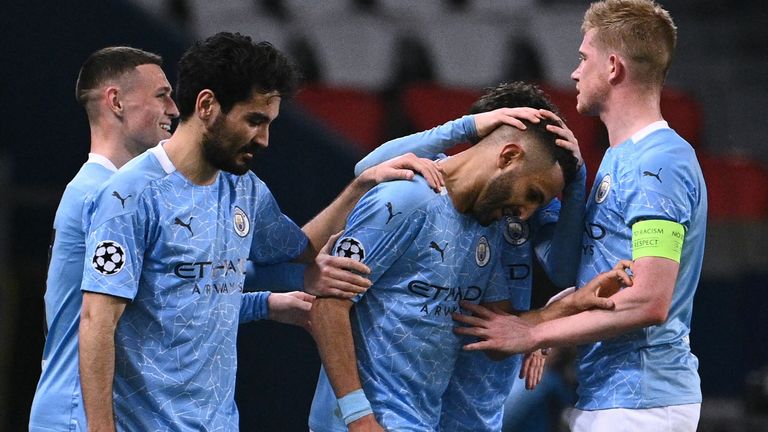 PSG dominated the early minutes of the game and Successfully drew first blood when Marquinhos headed in Angel di Maria's corner kick 15 minutes after kick off.
However, Guardiola's side managed to take this early shocker in stride and eventually balanced the game play, even though they failed to equalize in the first half after Phil Foden missed a very clear opportunity to score in the first half
However, the English team seemed to find their strength in the second half, and Kevin de Bruyne's shocker of a cross found the back of PSG's net in the 64th minute to bring the game level.
As the match wore on, PSG's players began to fade with Mbappe and Neymar's impact reducing with every minute, Manchester City struck again and stole the lead when Riyad Mahrez's left footed free kick went past the wall and found the back of PSG's net to place City ahead.
PSG's defeat was then completed when their midfielder was sent off with a red card in the final moments of the game for a radical tackle on Gundogan.
With their Victory in this first battle, City now possess a 1 goal lead over PSG, and would be planning to capitalize on this advantage and win the war which would secure their spot in the Champions League final.
Don't miss out! Know when next we publish, click on a button below;
You can leave us your email below and we will take care of the rest, we don't send spam.