Joseph Agata finished form four in 2018 and due to his poor background, he was unable to further his studies. He decided to look for menial work to support himself.
He left his hometown in a bid to search for greener pastures and went to Nairobi. It was extremely difficult for him because he didn't have any qualifications and he even had to struggle to get a job as a security guard.
Article content continues below;
More Articles
According to Joseph, he was not only rejected because of his lack of qualifications but also because of his age and height. He got lucky in later in 2020 when Intercity Security gave him a job.
Though the distance was too long for him, his situation made him jump at the opportunity. He had to trek every day to work and unknown to him, he was being watched by his superiors.
Miraculously, he was promoted from the security position and made the car detailer at Motorhub on Kiambu Road and then seven months later, he got the position of stock manager at the car yard. The position comes with his own office and a way better income.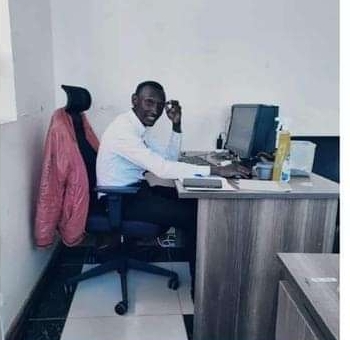 The promotion came as a huge shock to him, co-workers and his family. "I told God that this was too much for me to handle. You can imagine at 22 years and I already have an office," he said.
Don't miss out! Know when next we publish, click on the button below;
You can also subscribe to our newsletter below, we never spam.