Manchester City has once again claimed the top spot on the Premier League table, after they inflicted a thorough punishment on Sam Allardyce's West Brom last night.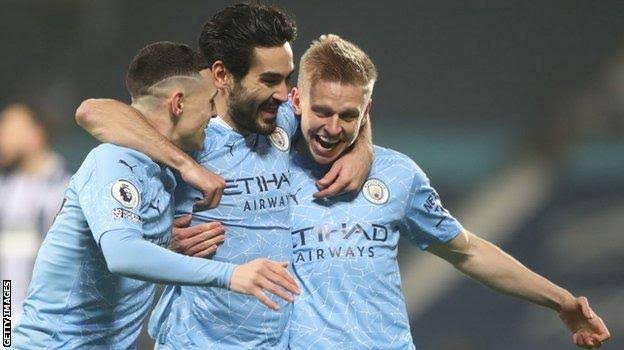 Manchester City's Ilkay Gundogan, who has been through some hard times recently, was the team's main inspiration, as he scored a very early goal in the 6th minute, and placed Manchester City in charge of the game. He also scored another goal 10 minutes after Joao Cancelo scored City's second, and brought the total goal tally to 3-0 in the 30th minute.
Before the half-time whistle was blown, City's Riyad Mahrez struck a powerful shot into West Brom's net for City's fourth goal, And Raheem Sterling decided to pitch in a goal in the second half, bringing the total goal tally to 5-0 in favor of Man City.
After their humiliating defeat, West Brom (who have conceded more goals than any other team in the Premier league this season) is left in the 19th position on the league table, and would be hoping for better luck against Fulham on Saturday.
Don't miss out! Know when next we publish;
You can leave us your email below and we will take care of the rest, we don't send spam.