In a shocking turn of events that was brought on by a rain of goals, Manchester United has all but secured a spot in the Europa League final, as they came from behind to defeat 6-2 in the first leg of their clash.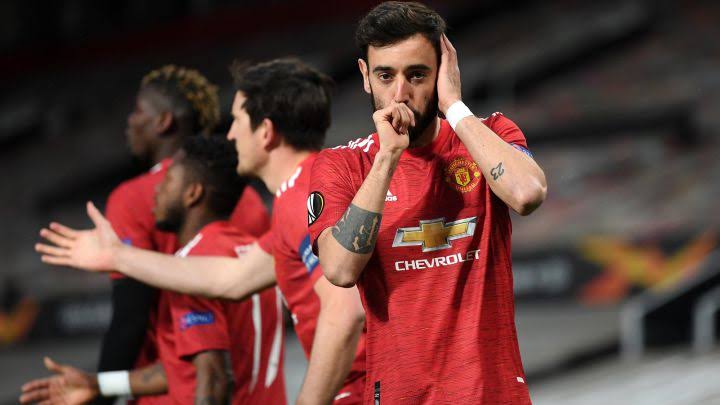 Manchester United claimed the first goal in the 9th minute, when Bruno fernandes placed his name in yet another goal sheet, but Roma stole the lightning for a while as they equalized in the 15th minute, took the lead in the 33rd minute with Edin Dzeko's goal and remained dominant at the half time break.
However, 3 minutes into the second half, Cavani brought United back into the game with an equalizer and then scored again in the 64th minute to put United back in charge.
From that point forward, the game went 'red' as United battered Roma's goalkeeper/goal post with 3 more goals -from Bruno Fernandes, Pogba and Mason Greenwood- to further emphasize their dominance.
With such a massive lead over their opposition in the first leg, United has an almost foolproof chance of making it into the Europa League finals, where they would face whoever comes out on top of the second leg clash between Arsenal and Villareal.
Don't miss out! Know when next we publish, click on a button below;
You can leave us your email below and we will take care of the rest, we don't send spam.