Manchester United continues to get it right, as they have now secured a top-four spot for themselves this season after fighting back and eventually beating Aston Villa today at Villa Park.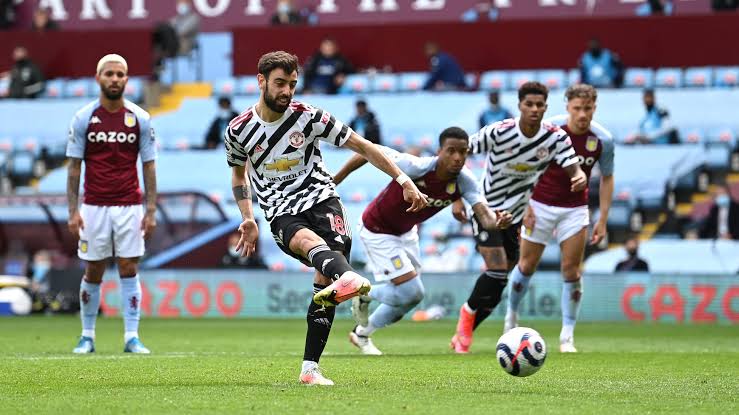 Ole Gunnar's team has enjoyed a pretty successful season, they have a chance to win the Europa league trophy this year when they face Villareal at the final, a guaranteed Champions League spot next season and with their latest victory, the Red Devils are now assured a top-four finish this season.
Manchester City would have been crowned Champions of this Season's Premier League competition if Aston Villa had defeated United, and while that dream almost came through when Bertrand Traore's neatly finished goal in the first half placed Villa ahead.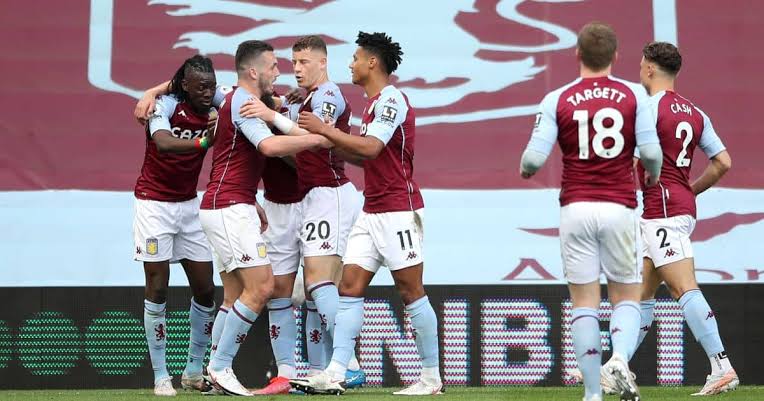 However, United refused to lay down and accept defeat, choosing instead to fight back and they equalized in the 52nd minute when Bruno Fernandes successfully converted from the spot following Douglas Luiz's foul on Paul Pogba.
United's exceptional youngster Mason Greenwood then took the lead for his team 6 minutes later, when he struck a low shot into the bottom corner of Villa's goal post.
From that point on, Villa mounted a constant series of attacks against United in an attempt to level the game, however, despite their attempts all they got was an overturned handball call, and an injury on United's captain Harry Maguire.
With Villa becoming a problem, United tidied off their victory in the late moments of the game when Edinson Cavani scored the final goal of the game in the 87th minute to bring the final score to 3-1 in favor of United.
Following United's third goal, Villa went all out to try and get something from the match, but all they got for their last attempts was a red card issued to Watkins in the 89th minute after he received his second yellow card of the day.
With their win over Aston Villa, United now stands 10 points behind City, and while they have no chance of winning the trophy, they do have the chance to reduce the point gap, as they have 2 more fixtures against Liverpool and Leicester before City's next match.
Don't miss out! Know when next we publish, click on a button below;
You can leave us your email below and we will take care of the rest, we don't send spam.