Floyd Mayweather is in the news again, as the former five-weight boxing world champion, recently announced that he would be fighting popular YouTuber Logan Paul, in a "special exhibition" fight scheduled for February 2021.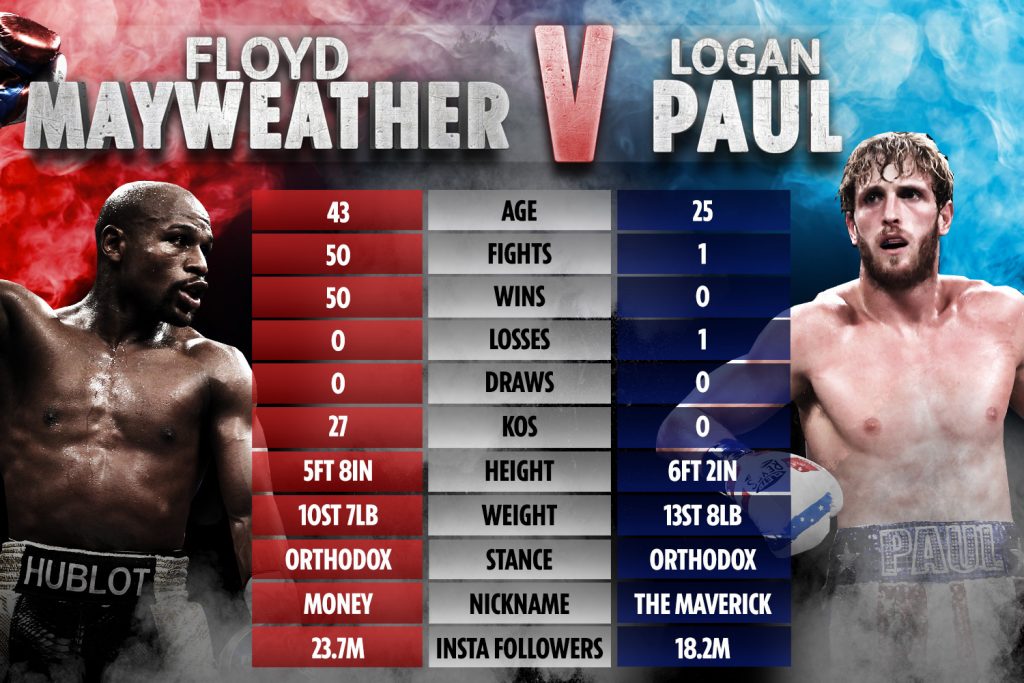 Mayweather, 43, ended his iconic career, with an outstanding record of 50 victories in 50 fights. His last opponent was MMA star Conor 'Notorious' McGregor, who he defeated after going toe-to-toe for 10 rounds in 2017.
His new challenger Paul, is a 25-year-old boxer, who lost his first and only professional fight against another Youtuber KSI in November 2019.
Speculations of a possible clash between Mayweather and Paul have fueled rumors for months now, as both of them have constantly engaged in social media based conflicts, with Paul Logan-who has more than 22M followers- initiating most of their clashes online.
The fight, is now set to happen on the 20th of February 2021, and is expected to rake in huge pay-per-view figures.
Don't miss out! Know when next we publish;
You can leave us your email below and we will take care of the rest, we don't send spam.