PSG star forward Kylian Mbappe, has tested positive for covid-19 and has been ruled out of France's Nations League match against Croatia.
Mbappe is now one of six PSG players to test positive for the virus, and the French club's Ligue 1 season opener is now in doubt.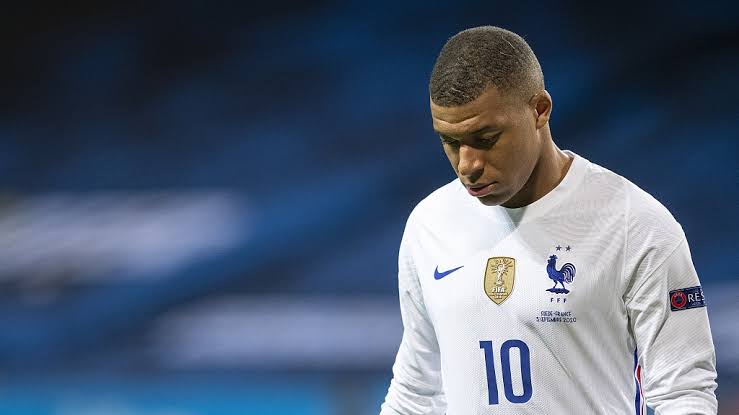 The  21 year old forward who scored the only goal in the France vs Sweden Nations league match, was isolated from team-mates on Monday and has since been sent home.
According to France Football Federation "Mbappe was tested before joining up with the squad. The result was negative, like that of a test taken on Wednesday at Uefa's request for the Sweden game,"
However, a subsequent Covid-19 test carried out by Uefa on Monday morning revealed a positive result, and Mbappe was separated from the squad after receiving the results at the end of training and returned home in the evening.