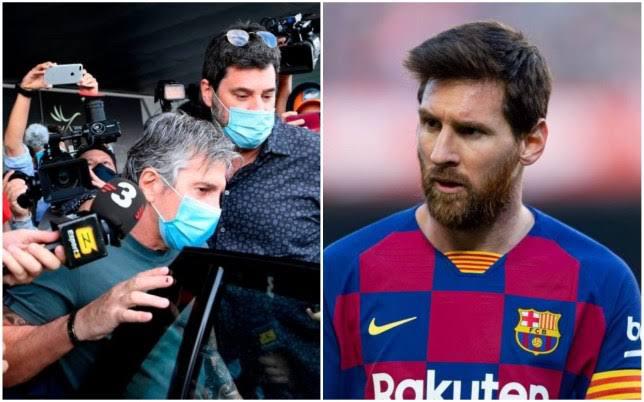 Jorge Messi, who is also messi's manager, flew into spain on a private jet from Argentina. He landed at the private terminal of the Barcelona-,El prat airpirt around 6:45 am today.
Jorge is expected to meet with president Bartomeu and the Barcelona board on Wednesday to discuss and possibly come to an agreement Lionel Messi's future, and come t
In an interview with Spanish television programme El Chiringuito, Jorge revealed that it would be difficult to make Messi remain at Barcelona, he however said there was nothing on ground yet concerning a move to Manchester City as he had not yet spoken to City boss Pep Guardiola.
Messi, who no longer sees himself as a Barça player following his demand to be released from his contract, did not turn up to the club's Covid-19 testing on Sunday and also missed the clubs training sessions on Monday..