The mother of a 7-year-old child identified as Olaitan Adonis, has committed suicide over her lover.
The lover who is identified as Saheed had allegedly married another woman with the money she had reportedly saved in his account.
Also Read: https://www.shootoutnow.com/46-year-old-man-arrested-for-raping-his-17-year-old-daughter/
Prior to her suicide, Olaitan had been with Saheed on 8th September, 2022 and the next day she was told by a friend of hers that her lover would be getting married on 11th September, 2022.
Article content continues below;
More Articles
Upon hearing the news, the mother of one went ahead to consume a poisonous substance which led to serious internal injuries which eventually led to her death.
According to the person who Olaitan worked for, the information had been passed across to the lover who said that her death is none of his business.
A tribute to the late Olaitan was posted by her alma mater and also an advice to the general public to not take their lives because of another person.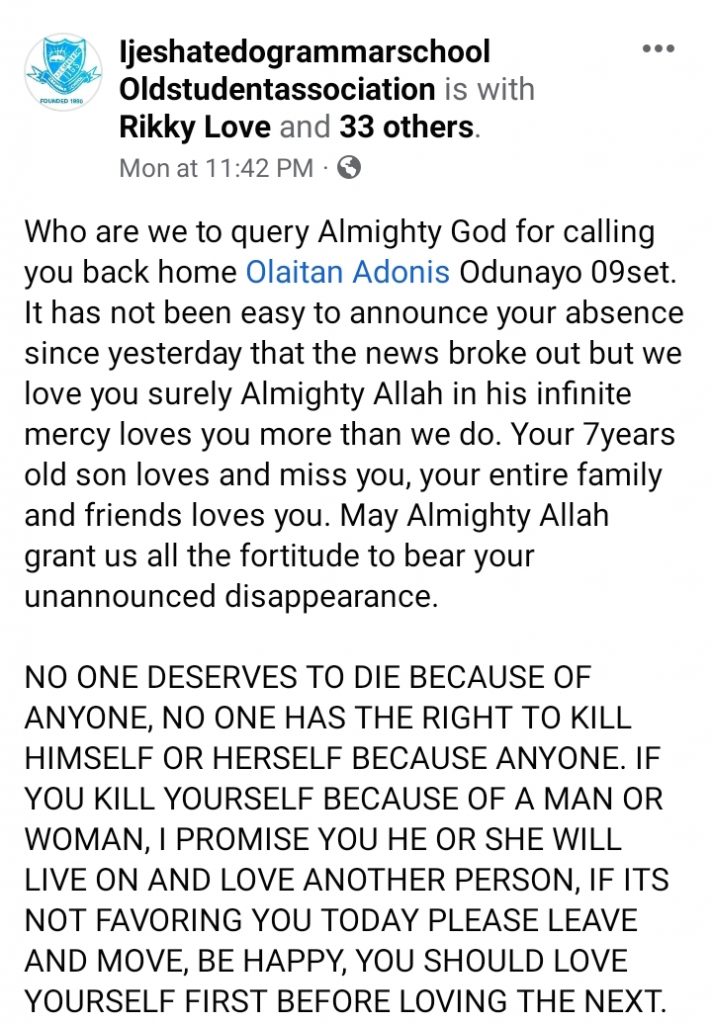 Don't miss out! Know when next we publish, click on the button below;
You can also subscribe to our newsletter below, we never spam.