Mother Of Three Leaves Husband After Discovering He Is Her Blood Brother, Seeks Help From Well-wishers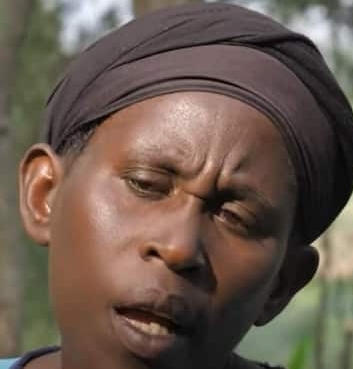 A mother of three who left her husband after discovering he is her blood brother is now seeking help from well wishers.
The couple were unaware they were related before they got married and only found out after they had their three children.
The wife Mukandamage Domitila lost her mom a year after she was born and a few years after that she lost her father after. She has many siblings she doesn't know due to the fact that they were raised in different families.
Article content continues below;
More Articles
Domitila was told by her relatives that she has a brother but she never met him. Years later while she was working as a house help, she met her brother in Kigali, Rwanda, but she did not know he is her brother.
Along the line, they fell in love and had three children, soon after that it was revealed that they are actually blood siblings.
The news destroyed her self esteem and the marriage, she ended up leaving her husband.
In an interview with Afrimax, Domitila said "I was confused and started hiding from people. I even stopped fetching water". Her children are also bearing the consequences as people continuously bully them because their parents are siblings.
Currently, mom and children live in an incomplete mud house. They are managing on their own with no support from the father who have not heard from in five years.
Her first and second children are suffering from different conditions, so she is begging people to help her with a new house for her family and take her kids to school.
Don't miss out! Know when next we publish, click on the button below;
You can also subscribe to our newsletter below, we never spam.