Tottenham boss Jose Mourinho, has expressed support for the return of fans and supporters to game venues, saying it is "a good feeling" for players and fans.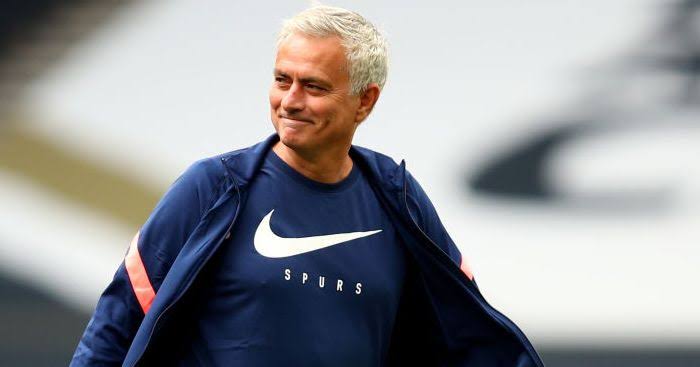 This statement comes after the U.K released new rules which allows a total of 4000 fans to be present at any public event in areas of the country tagged tier 1, 2000 in tier 2 areas and none in Tier 3 areas.
However, this new rule does not take effect until the 4 week lockdown currently in place, is lifted on the 2nd of December 2020.
Speaking on the new rule, Mourinho said "In any case, looking at it by the economical perspective, I don't think it is good news at all for any club, But for the passion of the fans, to open the door to some of them, for the happiness of every player, it is a good feeling."
"Best of all, it is that it is the start and, progressively, we can go in a direction where we will have a situation closer to the normality."
The English Premier League has also announced that it welcomes the idea of fans returning to stadiums in "small numbers", and hopes to partner with the government to gradually increase the allowed number of fans, so as to prevent clubs from recording further financial losses.
The EPL said "Our priority continues to be the agreement of a roadmap, with DCMS and the Sports Technology and Innovation Group, for pilot events that can help our clubs quickly scale up to larger capacities."