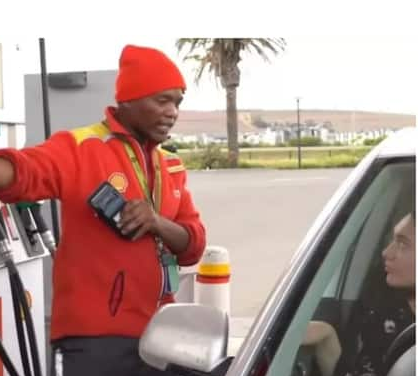 A fuel attendant has been rewarded with a huge cash reward after he did something he thought was a small favour for a young lady. Monet Van Deventer who is student had gone to a filling station to fill her car.
When she got there she realized that she had forgotten her card at home. Instead of hassling her, the attendant on duty, Nkosikho Mbele, went ahead to wipe her car's screen and then fill up her car.
He paid for her using his own card with the promise that she would pay him back when she comes back. Monet was so touched by his gesture that she started a fundraiser for him.
She was able to raise $94,000 (N38,634,940.00) for him to thank him for paying for her fuel of R100 (N2, 750).