It's not a secret that daughter of billionaire and younger sister of DJ Cuppy, Temí Otedola And Nigerian artiste Mr Eazi are in a relationship. And their relationship has been getting stronger everyday.
Though it now seems that not everyone is happy for them and that's expected especially for famous people. The beautiful Temí shared some pictures of herself relaxing via her Twitter page.
And then a troll commented " slay drink eat and sleep….for all I care but you see that guy on your profile, he won't marry you" And the guy on Temí Otedola's profile is none other than her partner, Mr Eazi.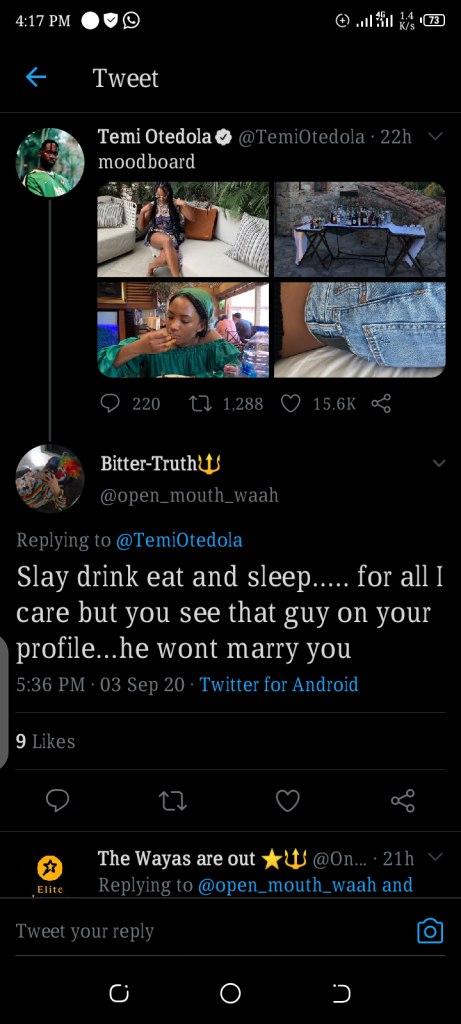 It's obvious the troll isn't in support of their relationship but does it matter? Temí and Mr Eazi's relationship is getting stronger everyday and it doesn't look like any troll's comment is going to change it.
Here are some more beautiful pictures