See Mr P's Reply To A Fan That Blasted Him On Facebook – Bitter People Everywhere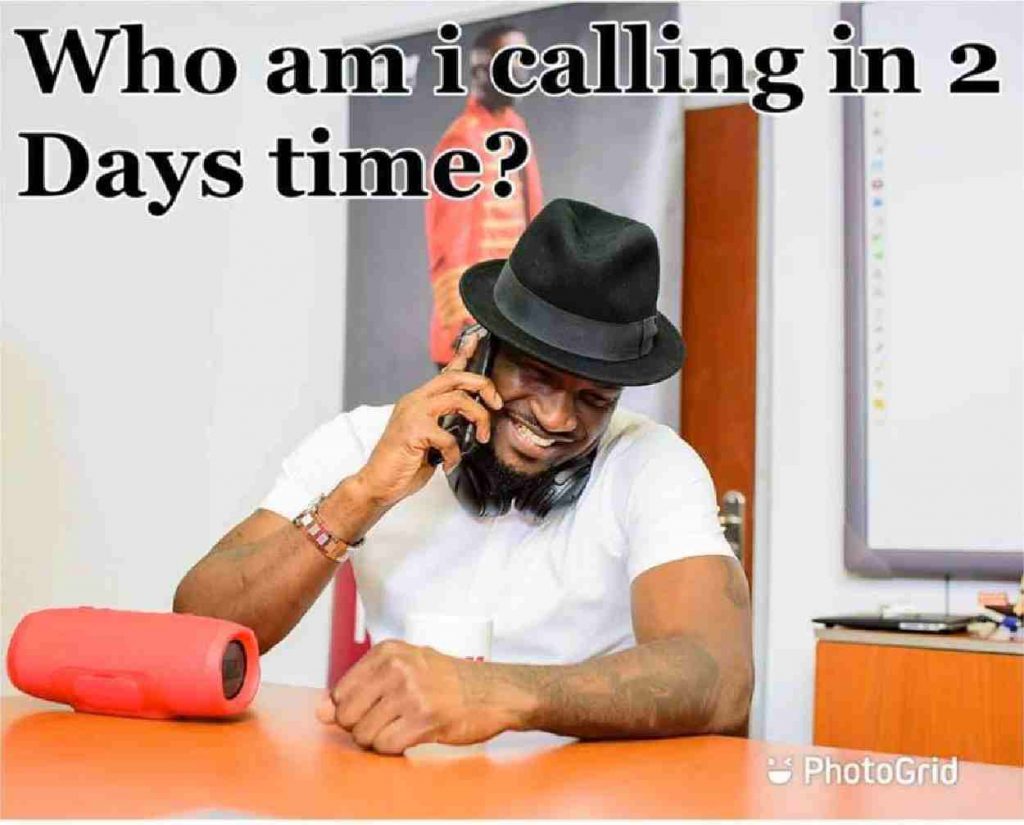 A Facebook fan of Mr. P (Peter Okoye) has some advise for the young CEO, but the former Psquare band member take things more seriously, Mr P Fires back at the Trolling Facebook fan who he claimed to have made famous.
As a celebrity, you have to get used to having fans around you that feel as though they know more about you than you do.
The case is such for Mr P who was in the duo P-square before they both separated to pursue their careers individually.

A fan who seemed very disappointed in the fact that they has separated went after Mr P and said he had made a mistake by separating from his brother.
This particular fan seemed to think that Mr P was now earning way less than he was in P-square and that he doesn't have as much popularity.
But the "Karma" crooner did not seem too happy with this particular troll and decided to give this fan a very befitting reply.
He took to his official Facebook page;
"Bitter people everywhere! Go check my page again.
Before the pandemic I just finished 20 city tour in the US.
And I have already announced 7 city tour in East Africa and 15 city tour in Europe.
All paid for already! Mind you, I don't share money 3 ways like before with my brothers anymore! I make more money as a solo act than I was in a group.
Call it greed or being selfish if you wish to.
Did I hear you say go back?… And do what exactly?
I thought y'all said I was a nobody but just a dancer! Well, i have released so many songs by myself alone and still fly private jets and Still commanding shows and concerts around the world🌎.
Before i ended Psquare. I repeat "I ENDED PSQUARE"
He continued; "We only had 1 endorsement which is only with Globalcom.
But Today MR P has about 6 endorsements and still counting! An ambassador to
KIA MOTORS
OLYMPIC
TECNO MOBILE
ADIDAS
MERRYBET and more! Just to name a few
So Google it!
Today I'm The CEO and License owner of Zoom Lottery & Betting.
Running my Real Estate Business both here in Nigeria and in the US.
And about to unleash my Clothing line outfit Zip Republic and my TV Reality Show Series THE OKOYES before the end of the year.
It means I am now my own Boss! Can you bit that?
Pls take your frustration else where! Reason you are mad is because Psquare is no more!
I understand you just don't want to accept the fact that Mr P is doing very well for him self.
Well, My God has disappointed and shamed you badly.
So go deal with it.
Continue comparing people that have made it in life. And still making more money for themselves.
Instead of using the same energy for yourself? Should I compare you with my gateman?
Go and hustle and live a better life like I do.
Just an advice.
He concluded in his Facebook post earlier today; "This Reply is not just for you alone and I hope it makes you famous.
This Reply is not just for you alone and I hope it makes you famous.
Still in my studio working on my album. Bad energy stay far away! And If you don't like me unfollow me or notify me to Block you!
Call it proud! Legend is Legend! Who God has blessed….. you know the rest.
Bye SOLO ATOKA (ask any igbo person to translate)
The Singer Got No Chill and finally decided to answer not just this particular troll but all his critics.
Read more like: Mr P Fires Back At a Trolling Facebook Fan