Nigerian lady was once called a "dirty girl" because she chose to be a painter.
Maryam Rita Chrisopher who happens to be the CEO of BPL, Bigsky professional limited, was looked down on in the first phase of her career as a painter because the job is usually accredited to men.
The hardworking lady did not allow that to bring her down or to even stop working but it made her more determined to keep her business standing for ten years and still counting.
Maryam's way of hustling for her daily bread might be unusual for females but she cares less about that and is only interested in doing something she loves and is passionate about.
Her company is a building and construction company as well as an interior design company. This type of job involves a lot of manual work and she has proven that she's not the type to run from work.
This is why she was able to share the impression people had of her when she first started.
The chubby painter recently shared a throwback picture from ten years ago on her page of her in her work gear and wrote about how she was called a dirty girl for choosing her line of work.
Article content continues below;
More Articles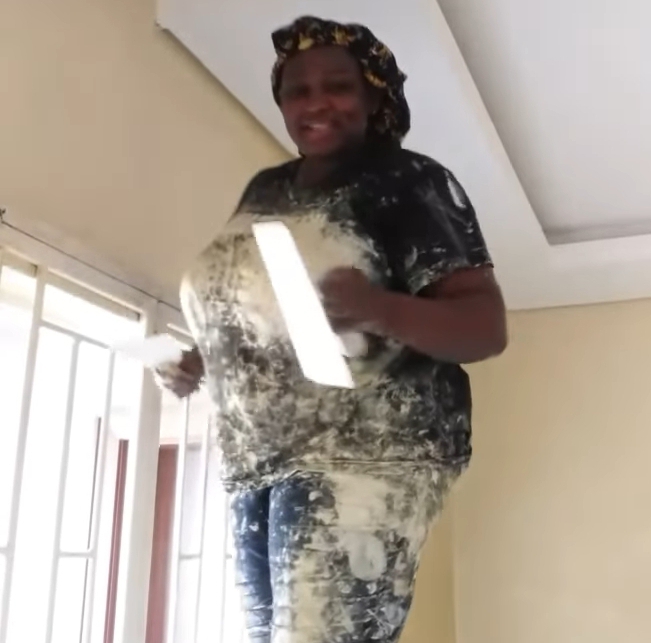 Maryam wrote "That was me 10years ago i remember when i post this pics i was called a dirty girl just because i choose to be a LADY PAINTER weout them knowing they where selling me to the world to do better."
A woman is not afraid of breaking protocols, truly admirable.
Don't miss out! Know when next we publish, click on the button below;
You can also subscribe to our newsletter below, we never spam.