A facebook user, identified as Obum Martin, recently used the platform to share the heart-warming story of his friends, a couple who have been blessed with a set of quadruplets.
According to Obum, his friends, Chika and Chinyere Nwokike have been married for 16 years and they are just welcoming children into their marriage.
Article content continues below;
More Articles
He mentioned that the delivery was a bit easy for the mother as she was able to give birth to the children under 15 minutes without surgery.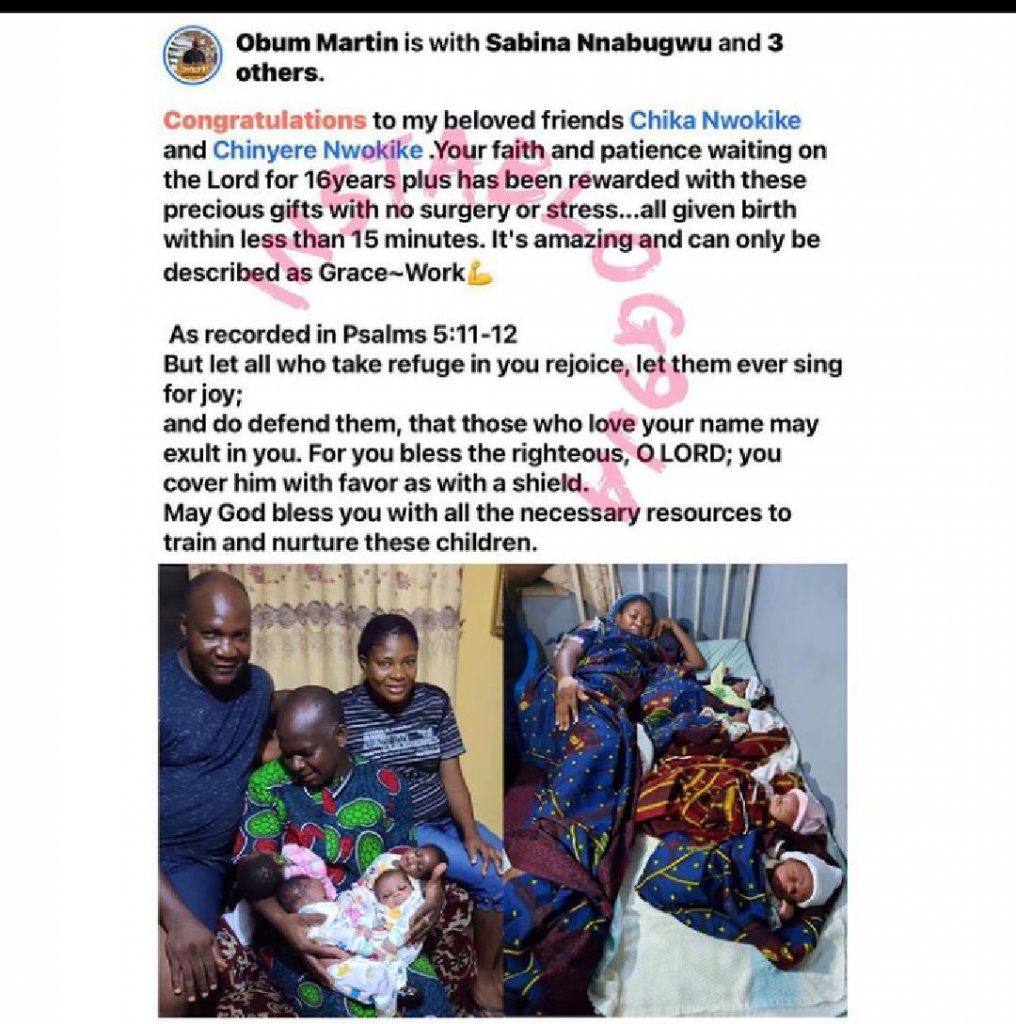 The wonderful news has gotten a lot of reactions from Nigerians who are now congratulating and praying for the family of six.
See their reactions below.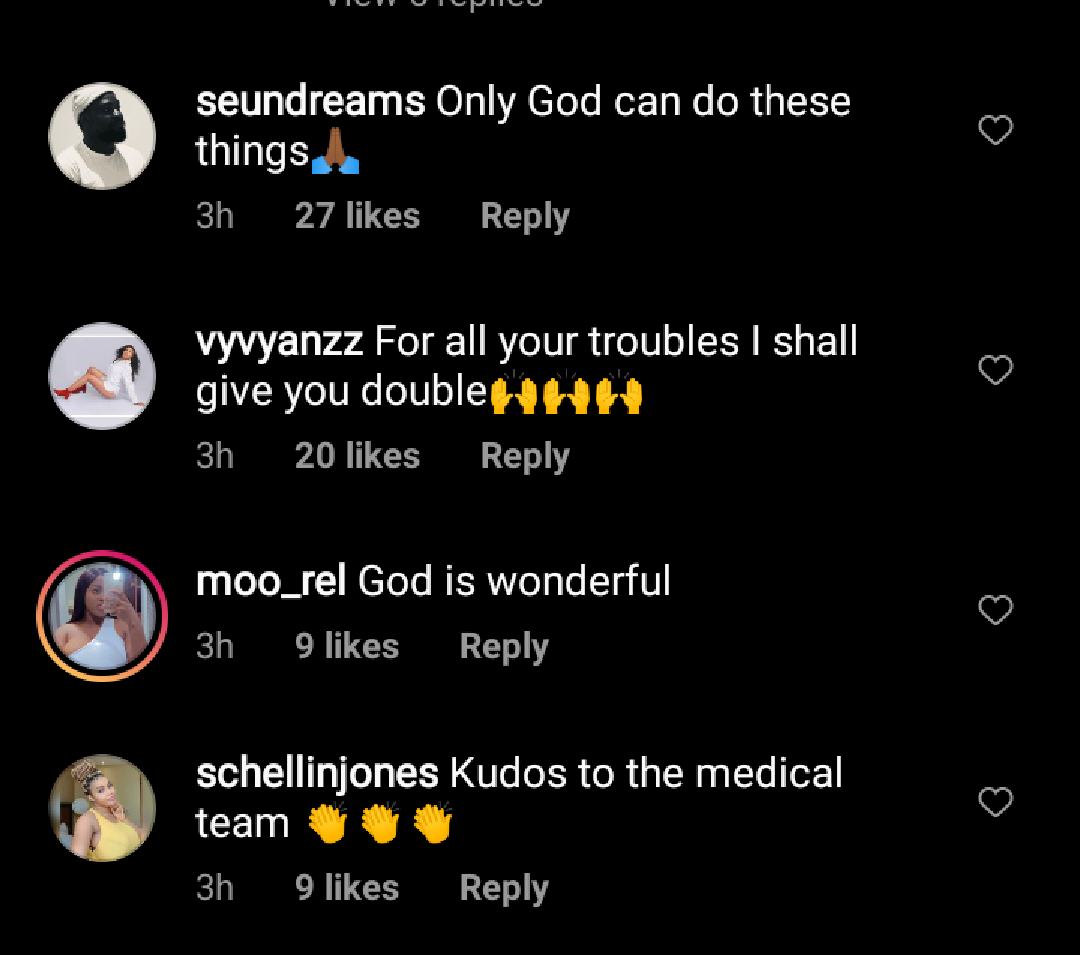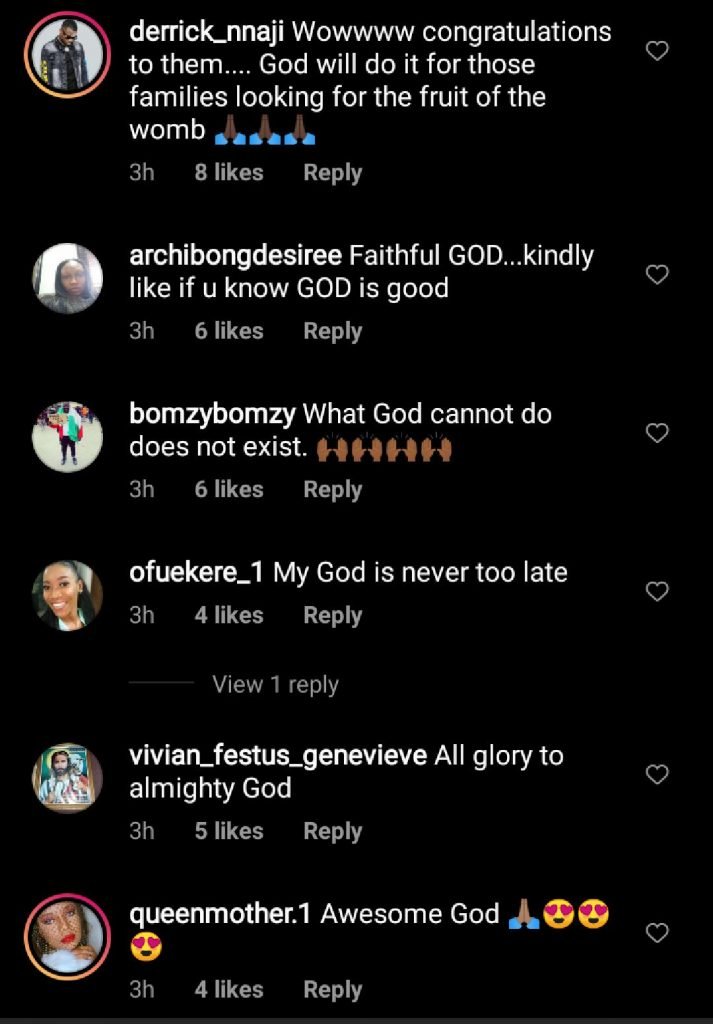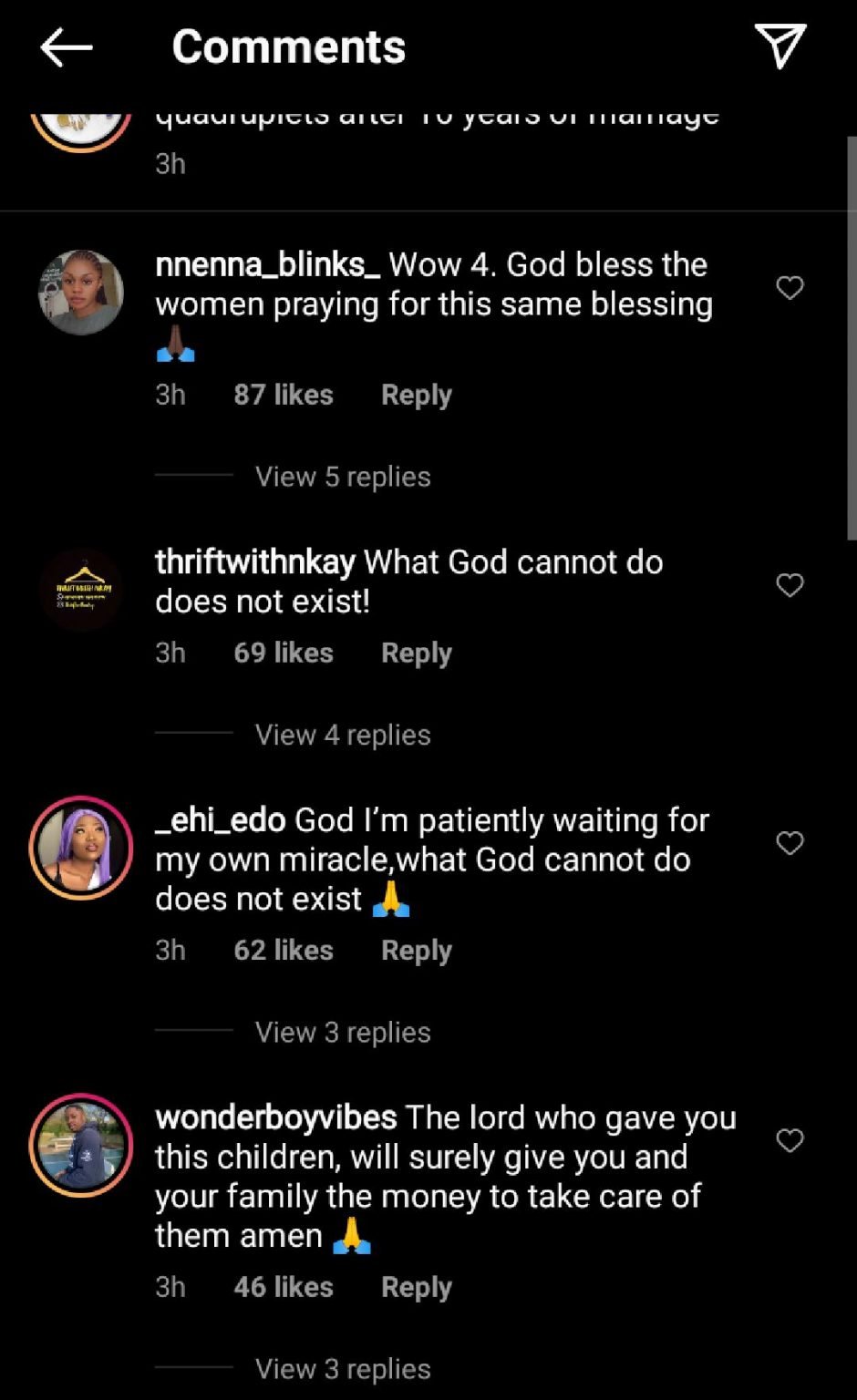 Don't miss out! Know when next we publish, click on a button below;
You can leave us your email below and we will take care of the rest, we don't send spam.