Manchester United's gaffer Ole Gunnar Solskjaer, says his team needs to rediscover their "spark", after they suffered another disappointing, goal-less draw with Crystal Palace.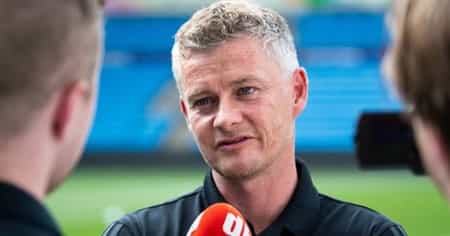 United was almost lifeless against Palace at Selhurst Park, and they never really posed a threat against the opposition's goalkeeper.
Their failure to secure a win against Palace has now left them 14 points behind Manchester City, who are currently enjoying a victorious streak after 21 successive victories.
Speaking in a post-match interview with BBC, Solskjær said his team's current form is "a concern", and that while they have kept 3 straight clean sheets, they have failed to "produce the quality."
"We just have to find a spark again, the quality again and try to win the games."
Meanwhile, Crystal Palace on the other hand would be enjoying their 1 point from the game, as they now have 34 points in total and are 11 points away from the relegation zone. This means the team would most likely partake in the Premier League next season.
Don't miss out! Know when next we publish;
You can leave us your email below and we will take care of the rest, we don't send spam.