Oleksandr Usyk has dropped hints that he might be willing to stand down as Anthony Joshua's mandatory challenger, and allow Joshua to fight Fury instead.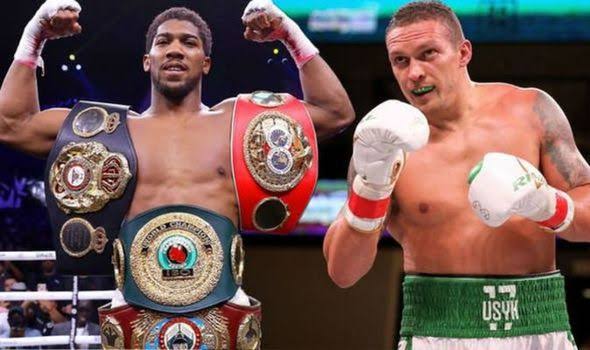 According to the 33 year old Ukrainian boxer, the Joshua 'vs' Fury fight, is a big, "once in a lifetime opportunity", to unify all 4 heavyweight belts in the hands of one boxer.
When asked in an interview with SunSport if 'he would consider stepping aside' and allow Joshua go on to face Fury, Usyk said "all four belts might end up in the same hands of one person.
"It might be a once in a lifetime opportunity. We should all talk and communicate for that to happen because it is a really big event."
However, while Usyk admits he still wants to fight Joshua, who knocked out Pulev last weekend, he said there are lots of factors in play to be considered.
In his own words "I still want to fight Anthony Joshua for the title. There are many factors for this fight to happen, my team and all the participants and all their interested parties are already working on it
"But there are still many people who wish to fight him as well, like Tyson Fury."
On the other hand Usyk's manager Egis Kilmas, says that if Joshua decides to drop the WBO belt in order to fight Fury, then it means he is 'scared' of fighting Usyk.
Usyk however disagreed with this point of view, according to him "No, I don't think he would really be afraid of me. Because I think if he even does vacate the belt, he might have his own reasons.
"With Tyson Fury he has better opportunities, I think."