Some shamans in Peru have rallied behind their national team in an attempt to get them past Australia and into the 2022 world cup.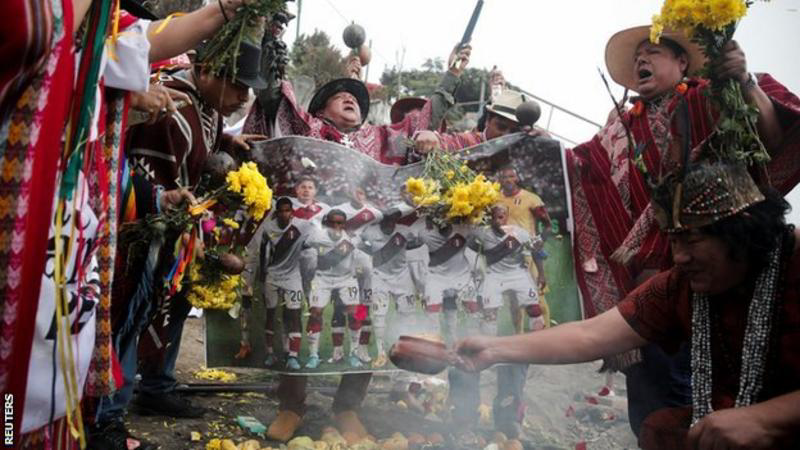 According to Peruvian shaman Walter Alarcon, the shamans in the country have been summoned to throw their spiritual weight behind their team.
The shamans conducted a ceremony at Lima, Peru.
Click Here For The Entertainment News
At the ceremony, they placed a picture of the Australian national team in their middle and poked it with swords.
"We have carried out a Peruvian victory ceremony. We have summoned all the shamans at a national level,
"There are 13 shamans because Peru plays Australia on the 13 June, and we have foreseen Peru passing to the next round.
Walter also said the peruvians "will be in Qatar for the World Cup, because we have seen people's joy, after taking ayahuasca plants."
Don't miss out! Know when next we publish, click on the button below;
You can also subscribe to our newsletter below, we never spam.