PSG women's team midfielder Aminata Diallo, has been taken into custody by French police as a possible suspect in the ongoing investigation into an attack on her team-mates on November 4th.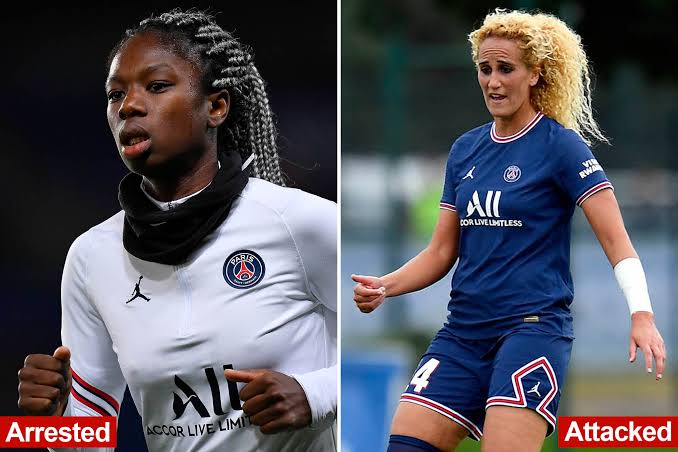 Diallo, a 26 year old France international, was arrested on Wednesday morning and according to a statement from Paris Saint Germain, the club is strongly against the "violence committed", and is working with the Police "to shed light on the facts".
Diallo last appeared for PSG on Tuesday, when they defeated Real Madrid 4-0 in the Women's Champions League on Tuesday.
According to Reports from France, Kheira Hamraoui who is the alleged victim of the assault, was dragged out of her car by masked individuals, who then proceeded to hit her legs.
Diallo, currently in police custody, joined PSG in 2016 and has made over 60 appearances for the French club.
Don't miss out! Know when next we publish, click on a button below;
You can also subscribe to our newsletter below, we never spam.