Manchester United's interim manager Ralf Rangnick, says "It doesn't make sense to put any energy into" questions over Marcus Rashford.
Rangnick said this after reports suggested that Rashford was considering leaving United again.
Reports say the youngster may be unhappy, after he was benched throughout the 4-1 loss to Manchester City despite Ronaldo and Cavani's absence.
Rashford's contract keeps him at United until June 2023.
However, it seems the youngster no longer wants to stay at United where he seems to be becoming an after-thought.
According to Rangnick, Rashford "didn't say a thing about not being happy here."
"He said to me that he's still happy and that he wants to perform on a high level here for the club," said Rangnick.
"I don't think this is an issue and he never said anything about that when we spoke"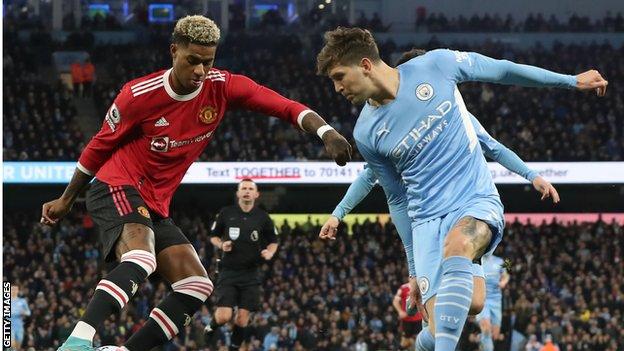 "Even in case he and his agents or his family think about going to another club, well he can do that but in the summer" added Rangnick.
The german also says Rashford needs to follow Jadon Sancho's example and bring his training ground performances to the Premier League.
"I like Marcus as a player," said Rangnick. "I've had a few in the past at former clubs where they had problems at one stage but it's our job to help him, to get the best Marcus Rashford that he can be."
Don't miss out! Know when next we publish, click on the button below;
You can also subscribe to our newsletter below, we never spam.