Reactions As Man Reveals The Reason He Ended His Elder Brother's Relationship
A twitter user, identified as theigbowolf, recently shared a tweet that's been gaining a lot of reactions.
Apparently he was the one that took it upon himself to end his elder brother's relationship and the reason is baffling.
Article content continues below;
More Articles
His elder brother's ex-girlfriend had asked for half of his elder brother's salary for her own 'monthly allowance'.
"my elder brothers girlfriend asked for half of his salary as her monthly allowance. Na me end the relationship" he tweeted
His tweet has gained tons of reactions from people who feel the girl's action was not right.
@sharonofficial126 wrote "So relationship don turn business 🥲now? Dem don dey give una allowance 😂girls get a job 🥴 and stop looking for free gifts up and down"
deengoldofficial wrote "stop dating broke girls with a expensive taste".
randybambim1 "DATING most NIGERIAN WOMEN is very STRESSFUL"
check our more comments below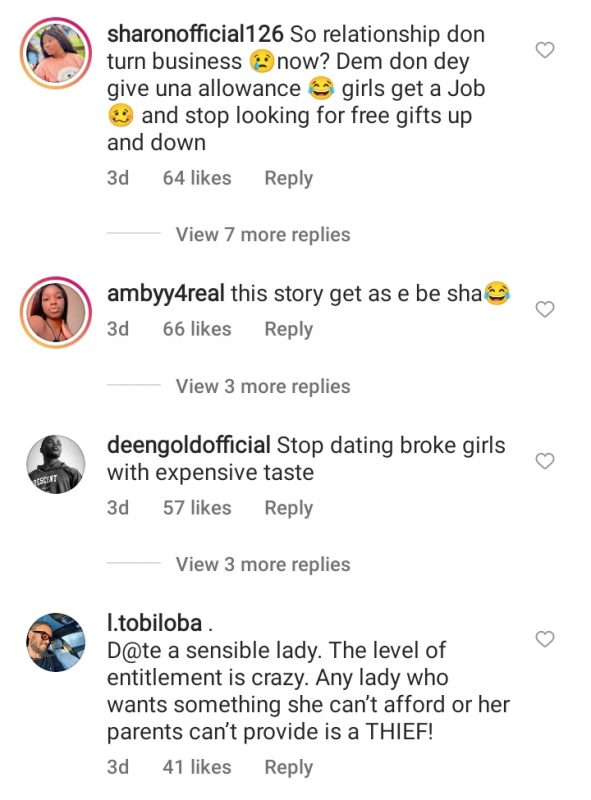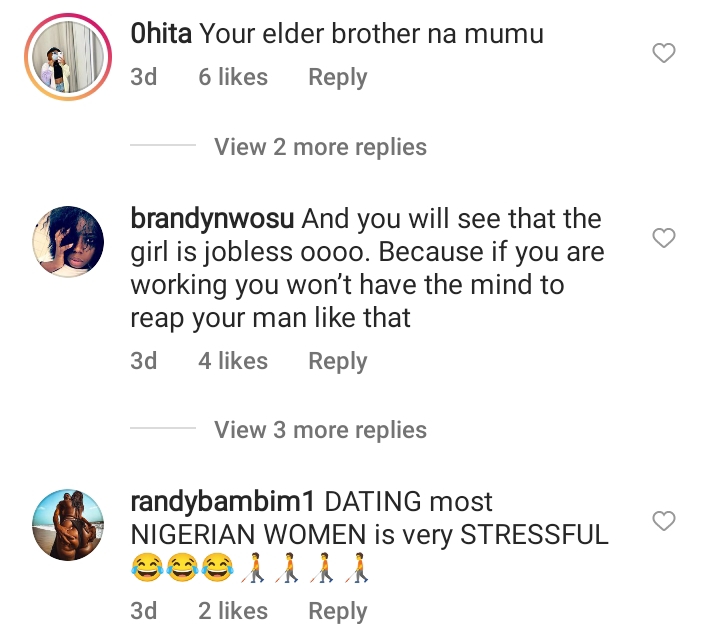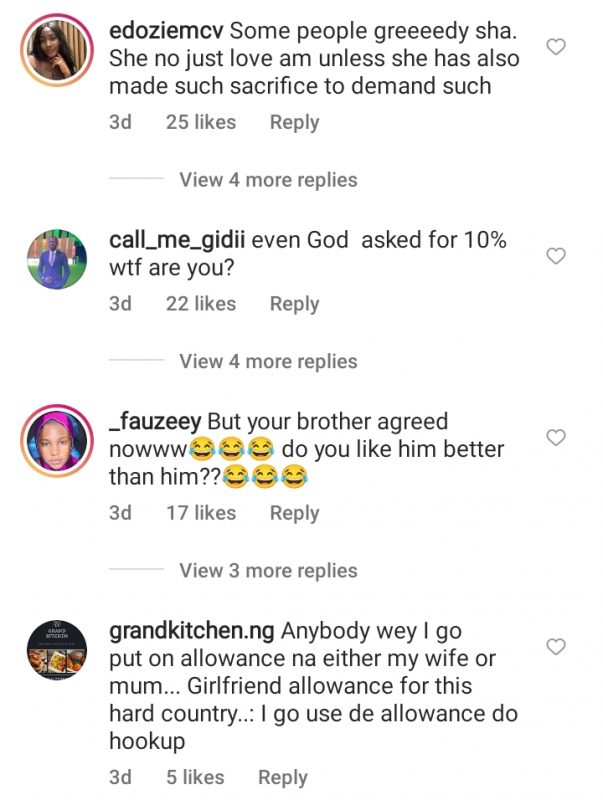 Don't miss out! Know when next we publish, click on the button below;
You can also subscribe to our newsletter below, we never spam.