Real Madrid have finally broken their dry spell which lasted 3 games, after they fought hard to force a victory over Sevilla in La liga.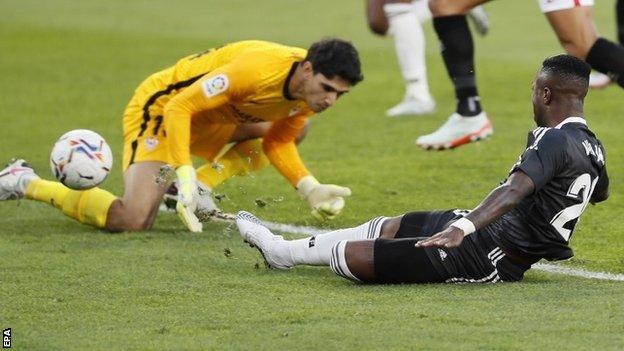 Their only goal (which was also the winning goal) came when Vinicius Jr's shot struck Sevilla's goalkeeper Yassine Bounou and deflected off him into the net for an own goal.
Sevilla on the other hand only managed two shots on target, while another attempt from Suso came close.
Real Madrid's Karim Benzema got several opportunities to score for his team and increase their victory margin, but failed to take any of the chances. Toni Kroos also had an attempt, when his curled strike went just wide from the edge of the area.
Following their victory, Real moved up La Liga's ranks to third position, and are four points behind league leaders Real Sociedad.
Meanwhile, Madrid would need to replicate their victory potion for Wednesday's Champions League game against Borussia Monchengladbach. Because failure to win the match would mean the Spanish giants would be eliminated from the competition in the group stages.
Don't miss out! Know when next we publish;
You can leave us your email below and we will take care of the rest, we don't send spam.