Manchester City's Riyad Mahrez is the man of the moment, as the Algerian international scored his 1st hat-trick for Man city, in an emphatic 5-0 victory over Burnley.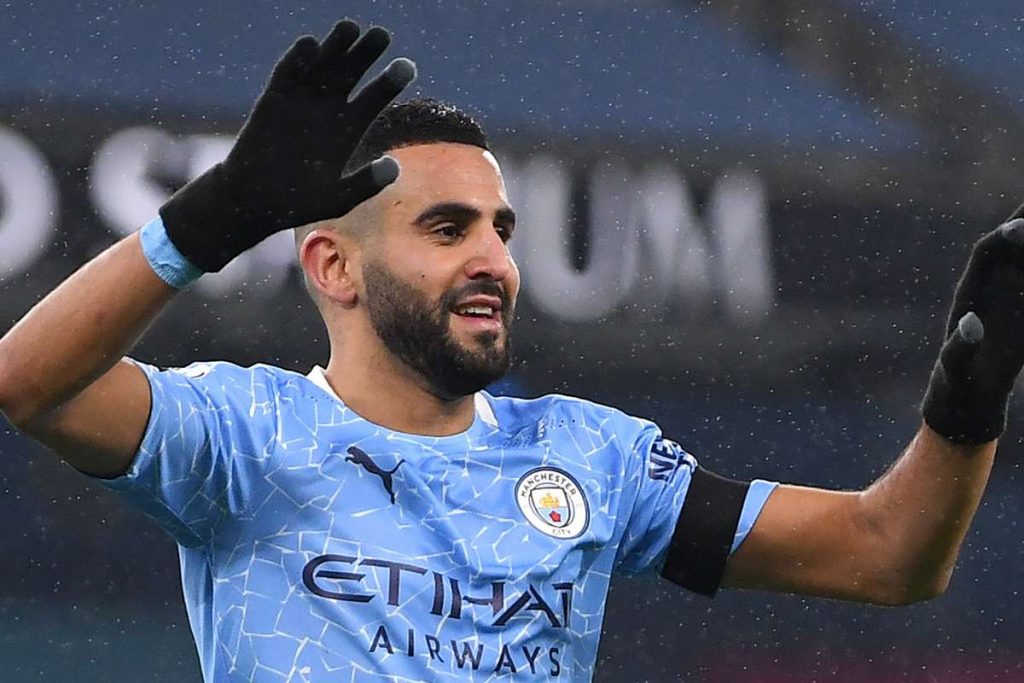 Manchester City opened the goal account very early in the game, with a 6th minute curler from Mahrez, he then sent another past Burnley's goalkeeper in the 22nd minute, to further increase city's lead.
in the final minutes of the first half, Benjamin Mendy connected with a cross from Kevin de Bruyne, and manged to properly send it into the back of Burnley's net for City's 3rd and goal in the firts half.
In the second half of the game, Burnley seemed to find a little spark of life and tried to pressure City, but unfortunately for them, City man Ferran Torres, scored in the 66th minute (his first ever Premier League goal), and another goal from Mahrez in the 69th minute ended all hope for Burnley.
However, despite the heavy loss they suffered, things could have been worse for Burnley, as Manchester City had 2 goals disallowed for offside, and Kevin de Bruyne also had a shot on target that struck the woodwork in the last minute of the game.