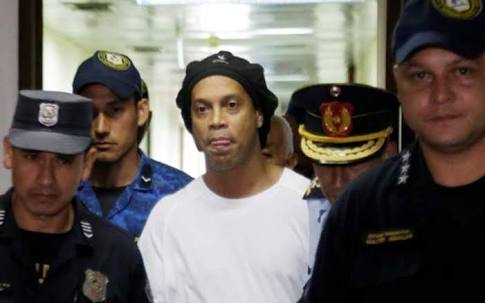 Ronaldinho who was arrested with his brother back in March 2020, was initially placed in a high security jail, but later released to house arrest at a luxury hotel in paraguay.
According to the ex-footballer, the documents he used were given to him by a Brazilian businessman- who has also been arrested- as gifts.
Luckily for the Brazilian, Gustavo Amarilla, a Paraguayan Judge, suspended the 2 year prison sentence for the footballer and his brother, and granted them bail at $200,000, after which they could return to Brazil.