Mike Tyson's opponent Roy Jones Jr, says he believes Tyson could defeat Wilder, Fury and Anthony Joshua, to become heavyweight champion again at 54.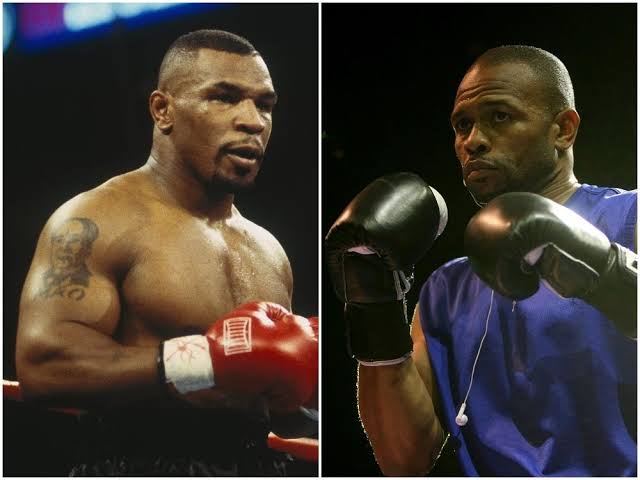 According to Jones Jr, who is coming out of retirement for the highly anticipated fight, Tyson's "explosive punching power" alone could slingshot him to the top again.
He insists that if Tyson 'take care of himself well for a six month period' he can go toe to toe with the heavyweight boxers currently in the game, 'get to their chin' secure a win in three rounds.
In an interview with Fight Hub Tv, Jones Jr said, "He [Tyson] has one thing that most of them don't have, except Deontay Wilder which is tremendous punching power. When you got tremendous punching power what Mike got, he got a chance.
"Because he can end most of the fights in under three rounds.
"Most of these guys, all you got to do is get to their chin and he got them, because he has that much explosiveness in his punch.
"Yeah I believe if he got in shape, took care of himself for a six month period, he would definitely cause a problem in the heavyweight division, right now again."