Sadness as lady is abandoned at the altar by a man she dated for ten years.
One's wedding day is supposed to be one of the most important and most memorable days of one's life. It's supposed to be remembered with smiles and tears of joy.
Sasha Aristide is going to look back on her supposed to be wedding day in tears not of joy but of sadness and regret.
Article content continues below;
More Articles
Ten years ago, Sasha fell in love with Kevin Hyppolite and she felt like she'd found the one. Their relationship was beautiful and it looked promising but maybe it was only that way for Sasha.
In 2017, they got engaged and started planning a huge wedding ceremony that would cost them a total of Ksh 2.1 million (N7.6m).
The 29-year-old nurse was having an amazing time planning for her dream wedding with her dream man unaware that her feelings of joy were one sided.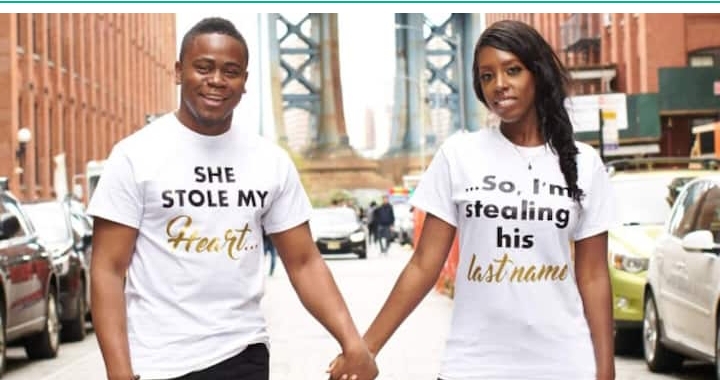 In July 2020 when the couple was supposed to be joined in holy matrimony, things were still looking good. They'd planned everything and she was in no way suspicious of her supposed to be husband.
The night before the wedding, Sasha said that she and Kevin had spoken all through and his words were "I love you and I can't wait to marry you".
On the wedding day, while she got ready with her team, she called to ask the whereabouts of her finance and he said he was being held up by his Uber.
Then she started to get worrisome calls. The florist said she was denied access into the venue and then she realized that the payment for the wedding venue had not been fully made and so the booking had been cancelled.
She kept getting ready because she was trying to convince herself that it would be sorted out. By the time she was ready, her fiancee was still not there. She kept waiting unable to fathom the fact that she'd been abandoned. At 2:30pm, she was still waiting and at that point the truth started to sink in, she had been left on her wedding day.
It was a week after the incident that Kevin reached out to her to try to explain himself but all he could say was ""It wasn't intentional, it wasn't planned, it just happened that way,".
Don't miss out! Know when next we publish, click on the button below;
You can also subscribe to our newsletter below, we never spam.