The schedule plans for the highly anticipated Tyson Fury vs Anthony Joshua Britain heavyweight battle has finally been announced.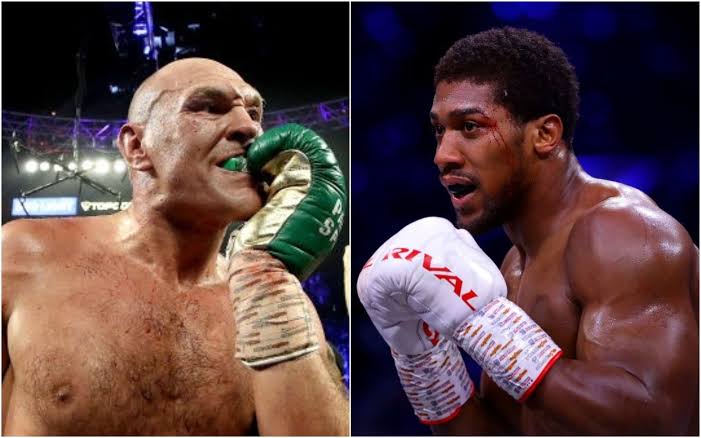 If all goes according to plan and the heavyweight fighters survive thier title defense fights, it would be a winner takes all battle between Anthony Joshua and Tyson Fury when the duo clash in 2021.
According to reports, Eddie Hearn who is Anthony Joshua's promoter, has laid out the blueprints of when the fights would happen
In an interview with Sky Sports, the Match-room head said "You break them up into probably May, June, and then November, December (for the rematch), April, May, June, and then November, December.
"I think it's about where and of course they're two British heavyweight world champions, and if one of those fights at least didn't take place in the UK it would be a shame.
"I know ultimately people think it's my decision but it's really not. We will take all the offers that will come from all around the world and present them to both teams and both fighters.
"Ultimately, normally, the biggest offer wins."
However, the two Champions have mandatory title defence fights they must survive to get to the big fight, Joshua is set to face Bulgerian boxer Kubrat Pulev on December 12 and Fury is expected to have a fight in the U.K after his match up with Deontay Wilder was cancelled..