Nigerian singer and songwriter, Yemi Alade, recently took to her twitter page to make a vow.
The singer has vowed never to lend anyone money ever again. Her actions were triggered by what happened the last time she lent money to someone.
Article content continues below;
More Articles
Yemi Alade, angered by the fact that the person has now resulted to lying instead of just owing up to his or her debt, wrote "I'm never borrowing anybody money again! What happened to integrity and empathy! I borrow you money ,na LIES You wan use payback"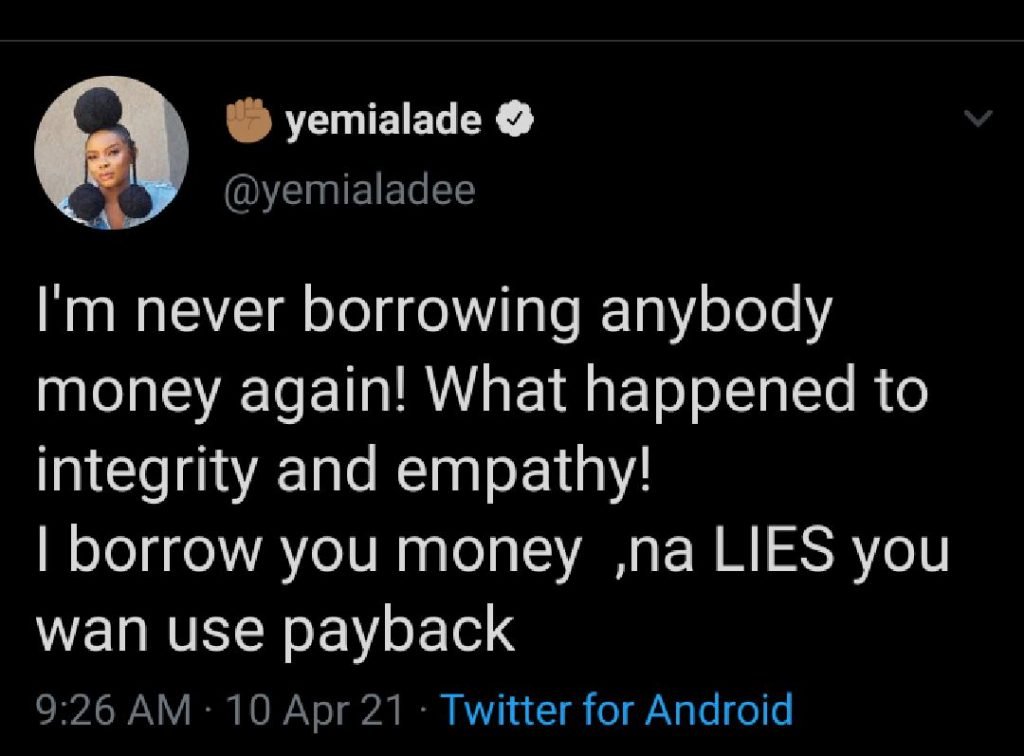 Don't miss out! Know when next we publish, click on a button below;
You can leave us your email below and we will take care of the rest, we don't send spam.