Sergio Ramos has let down the Spanish national team, as he missed 2 penalty kicks during the Nations league match against Switzerland.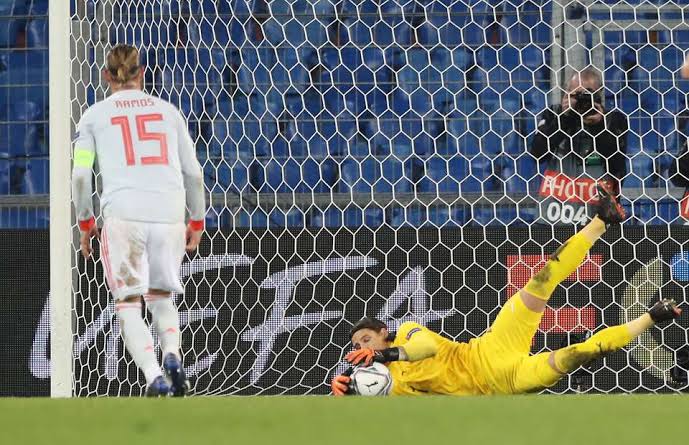 The night should have been a glorious one for Ramos, who became the most capped European male player (177 caps), but the match ended in a disappointing 1-1 draw..
Ramos' first attempt from the spot was saved by Switzerland's Yann Sommer, and while he tried to be more creative the second time, he failed woefully as his attempted chip barely sent the ball off the ground and Sommer comfortably held on to it.
Speaking at an interview after the match, Spain's boss Luis Enrique said "Sergio's numbers for penalties are out of this world, if there had been a third penalty, he would have taken that one as well."
With the match ending in a draw, Spain must defeat their next opponent Germany on Tuesday, in order to qualify for next year's Nations League finals.
Switzerland on the other hand have failed to win any of their fixtures in over a year and would have been relegated to League B had they lost to Spain.