Nigerian disc jockey, Florence Otedola professionally known as DJ Cuppy, has been blasted by her fans for continuously tweeting about her inability to join the ENDSARS protest.
Few days ago, DJ Cuppy tweeted that she had just gotten to Nigeria and had been asked to self-isolate herself for sometime before she could join the protest. Her most recent tweet was on she's doing the best she can in quarantine but she would prefer to be out protesting with her fellow Nigerians.
Sh wrote "As much as I'm currently doing all that I CAN whilst here in quarantine, honestly it DOES NOT feel the same as being out on the streets making history with my fellow Nigerian youth."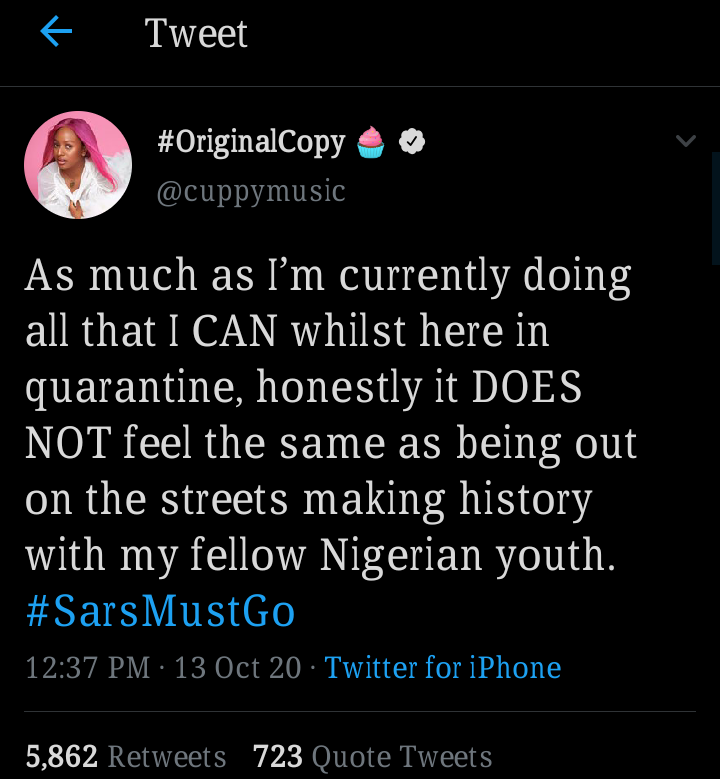 Some of her fans told her to continue to do what she could during her quarantine, and they would support until she's allowed to come out while most told her to stop distracting them with her tweets.
An angry fan tweeted "Cuppy abeg allow people concentrate on the issue at hand, all these your unnecessary tweets are distracting"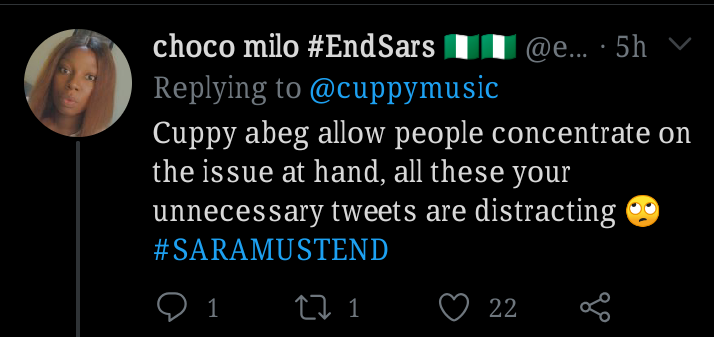 See other reactions below