A man, identified as Umar Suleiman, took to his facebook page to mark the 4th anniversary of his daughter's abduction by sharing a picture of her and writing a heartbreaking message to her.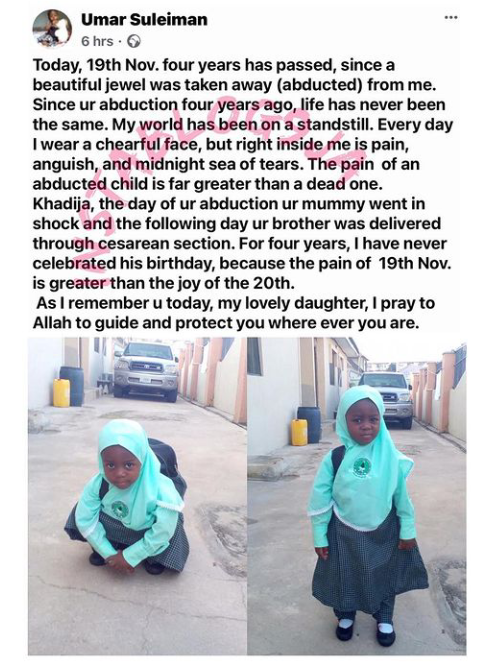 He wrote that exactly four years ago, his daughter was taken from him. Her abduction caused him pain and his life never remained the same.
The day the little girl, identified as Khadija, was kidnapped, her mother, who was pregnant, went into shock and gave birth to her baby through cesarean operation. Umar wrote that he hasn't been able to celebrate his son's birthday since then because the pain is too great for him.
He ended the message by praying for his daughter's safety and well-being.
See reactions from people who read his story below.