In his usual fashion, Sweden's highest goalscorer of all time Zlatan Ibrahimovic, has unexpectedly decided to step out of retirement and represent his Country on the International football scene once again, after calling it quits five years ago.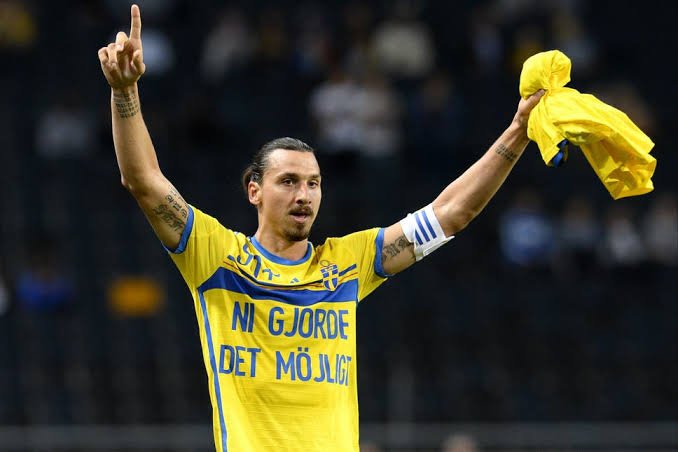 Ibrahimovic, 39, scored 62 goals for Sweden in 116 international appearances, before deciding to retire after Sweden suffered a group stage knockout in Euro 2016.
Ibrahimovic hinted at a possible return to the Swedish team during an interview with a newspaper in November 2020. This led to Sweden's coach Janne Anderson making a trip to Milan, where he met with the striker.
Following Sweden's announcement of his return, Ibrahimovic made a twitter post with the words"The return of the God."
Speaking on the return of Ibrahimovic, coach Anderson said: "First and foremost he is a very good footballer, the best we have had in Sweden. It's obviously very good that he wants to come back.
Article content continues below;
More Articles
"Apart from what he can contribute on the field, he has incredible experience and can contribute that to the other players in the team."
Sweden is scheduled to play against Georgia on Thursday 25th of March, before facing Kosovo three days later in their first match for the 2022 World Cup qualifier, and would be hoping to have Ibrahimovic on the pitch for these fixtures.
Don't miss out! Know when next we publish;
You can leave us your email below 8and we will take care of the rest, we don't send spam.