Arsenal fans have been warned by their French Legend Thierry Henry, of a possible takeover in the future by the founder of Spotify Daniel Ek.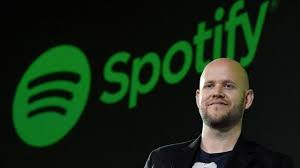 According to Henry, Daniel Ek intends to buy the club so as to "reinject the Arsenal DNA" and rediscover "the identity that's gone," in his own words "You don't have Arsenal people there among the board that can sometimes show the right direction, Daniel is an Arsenal fan and that is what Daniel wants to do."
Ek went public with his intent to purchase the North London club after the breakdown of attempts to establish a breakaway ESL which Arsenal was a part of.
Thierry Henry, Patrick Vieira, Dennis Bergkamp and some other notable Arsenal ex-stars have shown support for the bid by the Swedish man, despite the refusal of current owners Stan and Josh Kroenke to sell.
In the response issued to David Ek after his interest was expressed, the Kroenkes said they were "100% committed" to the club and "are not selling any stake". However, Henry claims Ek isn't deterred by this and "will not move away," instead they would rather wait "to see if they want to sell" in the future.
According to Henry "we know what we want to do but first and foremost we need to make sure we can take over, if they are listening. Let's see where it is going to go. 
Don't miss out! Know when next we publish, click on a button below;
You can leave us your email below and we will take care of the rest, we don't send spam.