Due to his wife constant complaint about the view of their house, Vojin Kusic embarked on the project of building a new house for his wife which is designed to solve the issues his wife had with the former one.
His wife used to complain that she wanted to be able to see passer by from their house and also wanted to watch sunrise. So, with this in mind, he began the new house.
Vojin explained that the house which took him 6 years to build, spins around a 7-metre axis and can go one full circle in 24 hours at its slowest speed or in 22 seconds at its fastest. The house, unlike stationary houses, is resistant to earthquakes.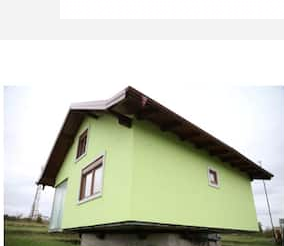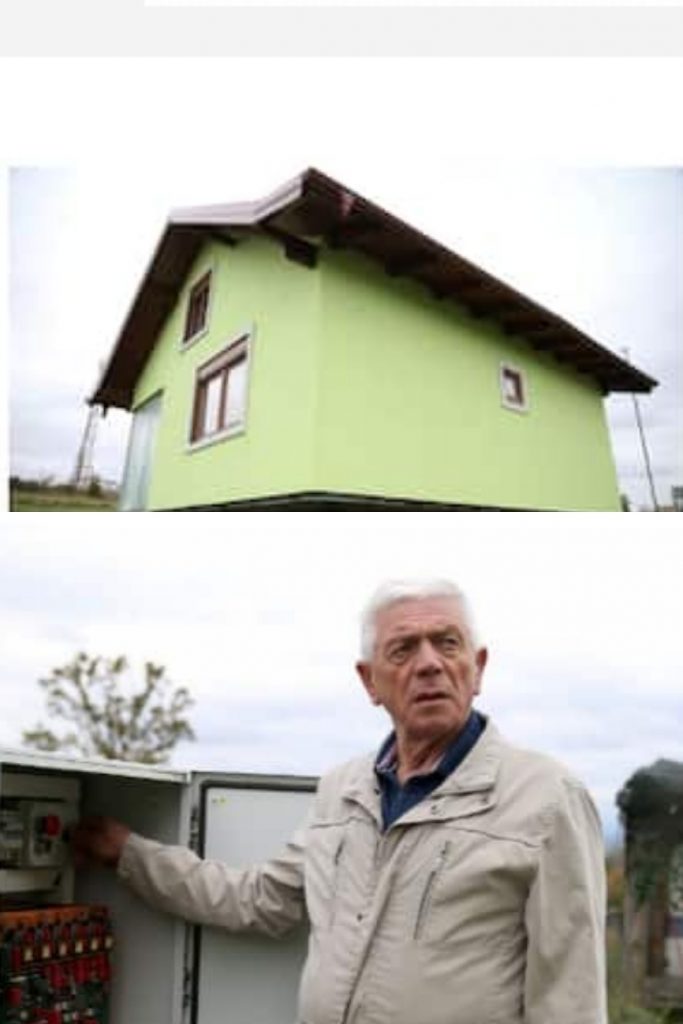 He said he got inspiration for the rotating house from Serbian-American inventors Nikola Tesla and Mihajlo Pupin.