British boxer and 2 time  heavyweight world champion Tyson Fury, says he believes his next opponent (and possibly the biggest of his career) Anthony Joshua, has confidence problems.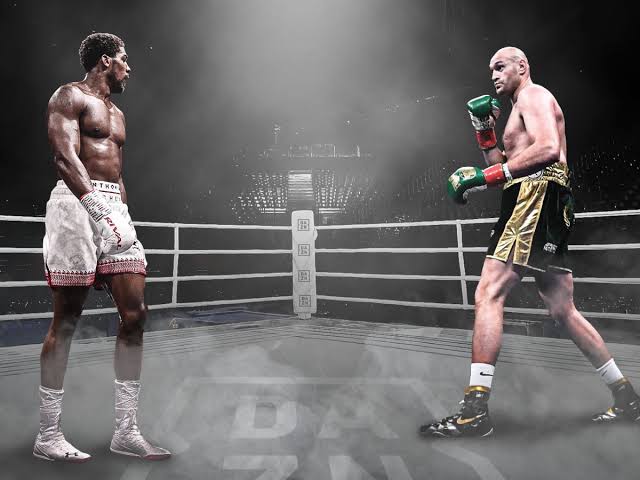 According to Fury, Joshua's last two fights were "shaky', and he believes he could take him out in the first round or the second.
In his own words during an interview with Fox Miami, "On his last two fights, he's not in form. On mine, I am, so momentum is with me. I just believe, take him out early – very early – maybe even one round or two rounds.
"I don't believe he's as good as people crack him up to be, or he doesn't believe he is in his own self. He's got a confidence issue. He's coming off two shaky performances and boxing is all about who is in form and who isn't."
The two men who are both from the UK, currently hold the 4 major world heavyweight titles, and have been anticipating a fight with one another for some time (even though Fury claims Joshua and his team have been avoiding him)
However, after defeating Kubrat Pulev in December, Joshua said to sport reporters that he wants to take Fury's "head off his shoulders".
Don't miss out! Know when next we publish;
You can leave us your email below and we will take care of the rest, we don't send spam.