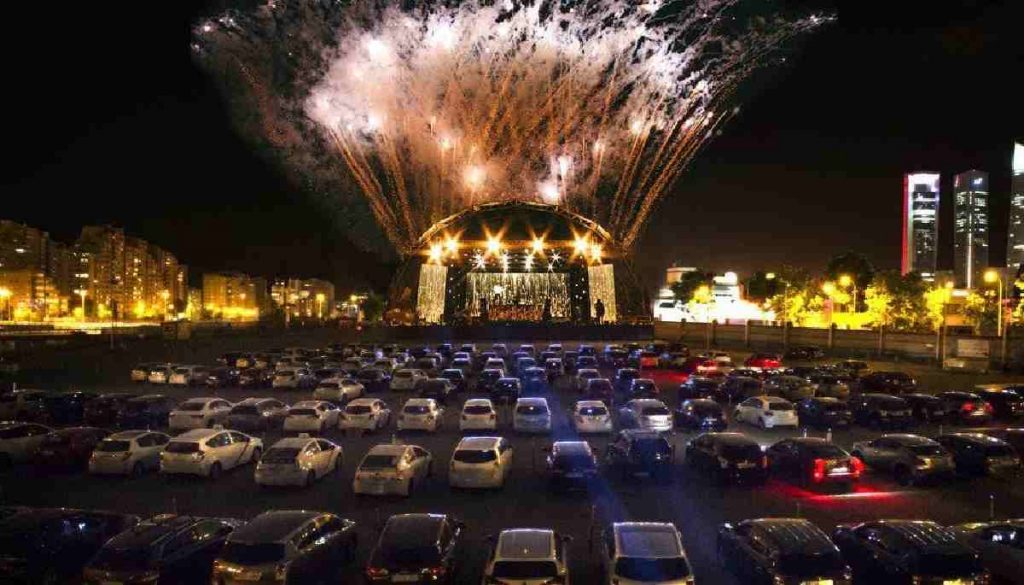 After months of global lockdown, music lovers worldwide have Wondered if there would be a return to the days of overcrowded, shoulder to shoulder, smelly, noisy musical concerts.
The United Kingdom might have provided an answer to this question, as they held their first outdoor 'Socially-distanced' musical concert since the country got locked down with about 2500 fans in attendance.
The concert venue was divided into 500 separate viewing areas which were approximately 6 feets apart, with each viewing area holding 5 fans each, who must arrive together in the same vehicle.
Images and videos from the concert went viral on social media, as people were amazed with the arrangement which according to some looked like an all VIP setting, instead of the usual shoulder to shoulder setting.
The question now is whether this new format is the new style for concerts, or if we would eventually go back to the bustle and hustle which we know and sometimes love at musical concerts.