After one of the most intense face-offs of the season, Real Madrid successfully turned the table on Manchester City at the Champions League semi-final, and the Spanish giants forced their way into the Uefa Champions League final.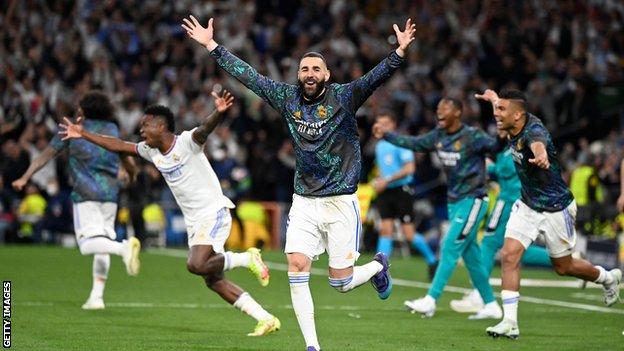 Pep Guardiola's City drew the first blood in the match in the second half when substitute Mahrez scored and doubled their aggregate goal lead on Madrid. However, Real Madrid soldered on, and they scored three goals in under 6 minutes.
Real Madrid's last-minute uprising understandably left Guardiola and City stunned, and since Guardiola had made some key substitutions, the English club could do nothing tangible as their all-English UCL final dreams slipped away.
CLICK HERE TO STAY UPDATED ON MATCH LIVESCORES WITH SONSCORES
Now that Real Madrid has stolen Manchester City's bus pass to the UCL final, the Spaniards will have to face Liverpool in the final fixture for a chance to lift Europe's most coveted trophy.
Liverpool would now be under much pressure as they brace themselves for a clash with a Madrid team that seems determined to win this season's trophy.
Guardiola and Manchester City on the other hand, would have "process their semi-final defeat and come back" to channel all of their focus on winning the Premier League, which they currently dominate with a slippery one-point lead over second-place Liverpool.
Don't miss out! Know when next we publish, click on the button below;
You can also subscribe to our newsletter below, we never spam.