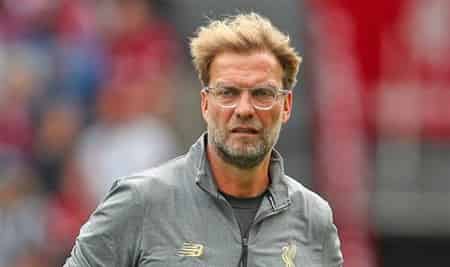 What VAR has done to me, Liverpool Manager, Jurgen Klopp cries out.


Liverpool manager and former Borrusia Dortmond boss, Jurgen Klopp, has cried out about the recent on field role of a Video Assistant Referee (VAR).


The German manager with heavy heart stated that he now wait for the video assistant referee before celebrating his team goals, which is so painful.






VAR chalked off Sadio Mane's effort in Saturday's 2-0 victory in the English Premier League over Watford, the video assistant referee deemed that the Senegal international forward was marginally offside and the goal was ruled out.


Klopp was not happy with the incident, "I don't celebrate goals anymore because you have to wait until somebody says it is a goal," Klopp told reporters at the weekend.
"As you can imagine, when you're winning 2-0, I'm not too concerned about it. I had no clue where it was offside.
"I thought there was one pass before where maybe it was offside, but that Sadio was offside I couldn't see."







Liverpool 2-0 Watford

Must Read: The "Humble One" Jose Mourinho, Gives Hint Of Fresh Mistakes At Tottenham
Don't Worry about Price, It's completely Free!