Nigerian born Napoli forward Victor Osimhen shows solidarity with the protesting Nigerian youths as he dedicated the celebration of his first goal for Napoli to the #EndSars campaign.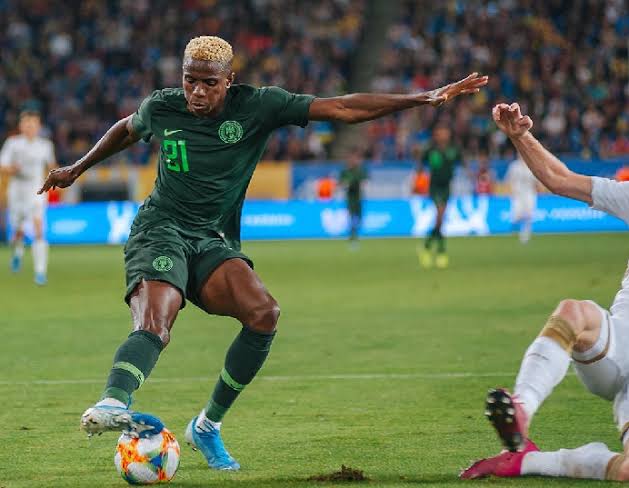 Napoli was already 3 goals ahead in the match, when Osimhen added to the tally in the 43rd minute, to make it an emphatic 4-1 victory over Atlanta at Sao Paolo stadium .
From the beginning of the game, Napoli seemed to be the better side and they proved this point after Hirving Lozano scored 2 goals in the 23rd and 27th minute respectively, while Politano made his contribution to the tally with a 3rd goal in the 30th minute and as if this wasn't enough, Osimhen added a 4th goal in the 43rd minute.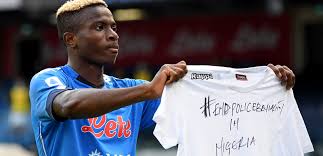 However, Osimhen decided to pass a message across with the celebration of his first Goal for Napoli, as the forward held up a white shirt with the words #EndPoliceBrutalityInNigeria written on it.