After their woeful display against Newcastle on Monday and their subsequent defeat, Granit Xhaka had some harsh words about his team.
According to the ex-Arsenal captain, "It doesn't matter your age. If you're nervous, stay on the bench or stay at home. You need people to come here and play. It's one of the most important games for us. We're feeling very disappointed for the people who came over here."
In Xhaka's opinion, Arsenal's woeful display in such a crucial match shows that they weren't worthy of being in the Champions League "or the Europa league" next season.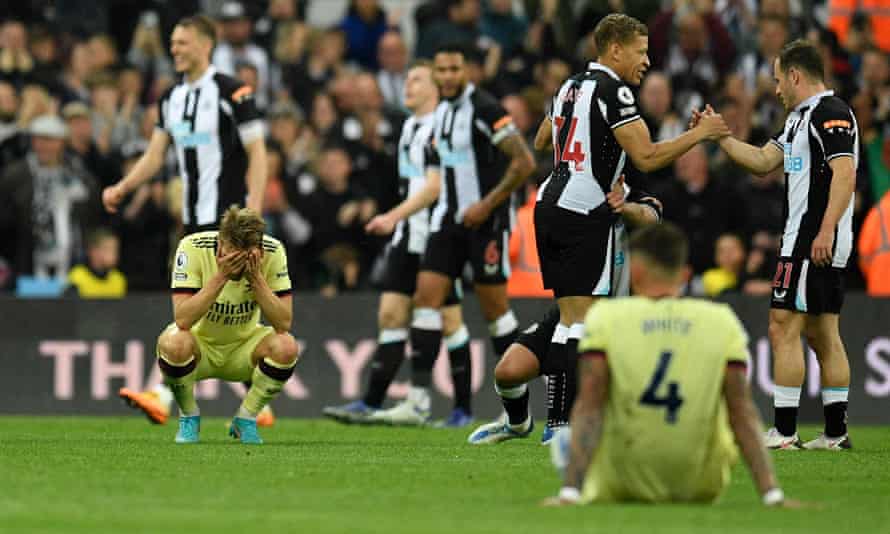 Arteta's team would have moved into 4th place had they won the match on Monday; instead, they lost by two goals and are now 2 points behind Newcastle.
Football Daily podcast – Newcastle dents Gunner's top-four hopes
Go straight to all the best Arsenal content
Check out Other sports content
Currently, Arsenal's only hope of seeing the UCL is to defeat Everton on Sunday and hope Norwich catches the Spurs by surprise and defeats them. 
Speaking further, Xhaka said, "You can't come here and play like this. We looked very bad today. The game plan was totally different. We played a totally different game.
"They were running us over from the first minute to the 96th. When you play like this, you don't deserve to play in the Champions League.
"The thing is the pressure. If you can't handle the pressure, it ends like today. It looks like we can't do something against the pressure."
"If Tottenham lose and we win, you never know in football," added Xhaka. "We have to hope. Before the game everything was in our hands. It's a totally different game now.
Don't miss out! Know when next we publish, click on the button below;
You can also subscribe to our newsletter below, we never spam.