Manchester United is once again in the danger zone, as they suffered their first defeat since November 20, after Wolves' 1-0 victory at Old Trafford.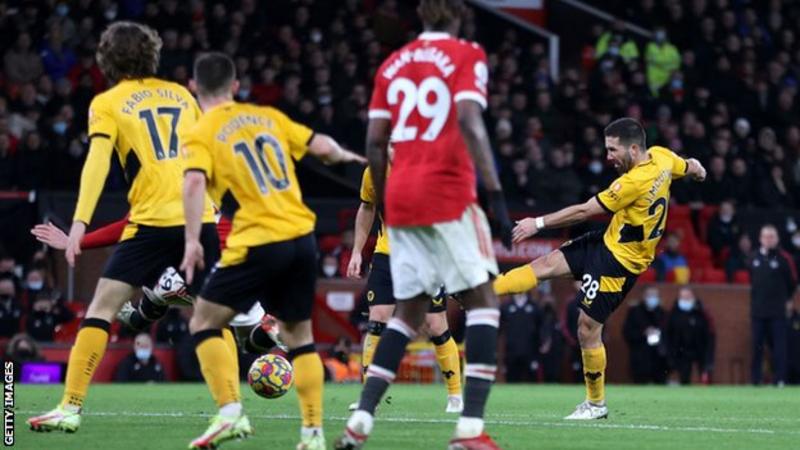 Joao Moutinho scored the winning goal in the 82nd minute to give Wolves a well deserved victory at Old Trafford.
With this defeat, Ralf Rangnick's unbeaten run at United has ended.
Unfortunately for Phil Jones-who was perhaps the best United player in the match- the goal came as a result of his defensive error. .
Jones' clearing header fell to Joao Moutinho on the edge of the area and the midfielder kept his nerve to drive a shot through a packed penalty area and into the bottom corner.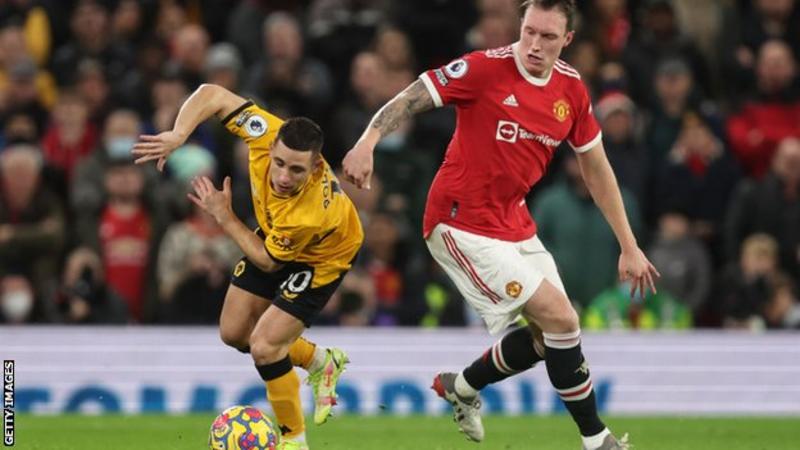 Meanwhile, Wolves are now 3 points behind United in eighth position.
While ecstatic Wolves fans celebrated noisily at Old Trafford, Rangnick and his team had their heads down as they remain 7th on the league table.
Don't miss out! Know when next we publish, click on a button below;
You can also subscribe to our newsletter below, we never spam.